Niall Horan Gets Back Together With Ex-Flame Zoe Whelan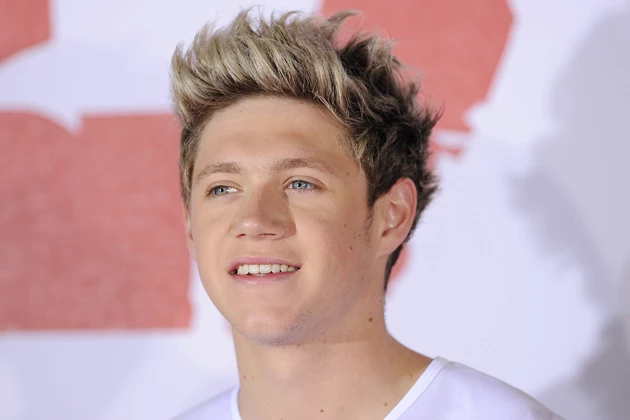 Niall Horan fans, we have good news and bad news. The good news first: The One Direction hottie's short-lived romance with fellow singer Ellie Goulding is definitely dunzo. Ready for the bad news?
Niall is believed to have "secretly reunited" with former flame Zoe Whelan. His relationship with the Irish model was first revealed last April, but the couple reportedly split in July because of the pressures of 1D's crazy schedule.
Now that things have calmed down a bit One Direction wise, the pair's relationship is allegedly heating back up — not that the now-20-year-old singer wants the whole world to know about it! "Niall wants everything kept completely under the radar as he feels they simply won't survive if they're being watched," a source reveals. "But the truth is, he's mad about her and when he's in Ireland they're spending almost every second together."
Whelan, who had to deal with negativity in the Twitterverse last go-around with Horan, is keeping mum on the subject of romance, but it's tweets like these that get the imagination running:
I'm REALLY HAPPY Today

— Zoë Whelan (@ZoWhelan) September 10, 2013
If U Don't Have Anything Nice To Say Don't Say It At All!- On The Other Hand There Is Some Really Nice & Friendly Ppl Out There I Must Say

— Zoë Whelan (@ZoWhelan) September 17, 2013
For his part, Niall, perhaps uncomfortable in the gossip spotlight, took to Twitter to try to redirect fans' attention in a whole other Direction. In this case, to fellow 1D member Harry Styles:
Just watching drakes performance at vmas , so sick! But Harry had other ideas I'm afraid! Eating oranges ! pic.twitter.com/BhTpc6CvvU

— Niall Horan (@NiallOfficial) September 18, 2013
Looks like the spotlight's back on you, Harry!

Source:
Niall Horan Gets Back Together With Ex-Flame Zoe Whelan