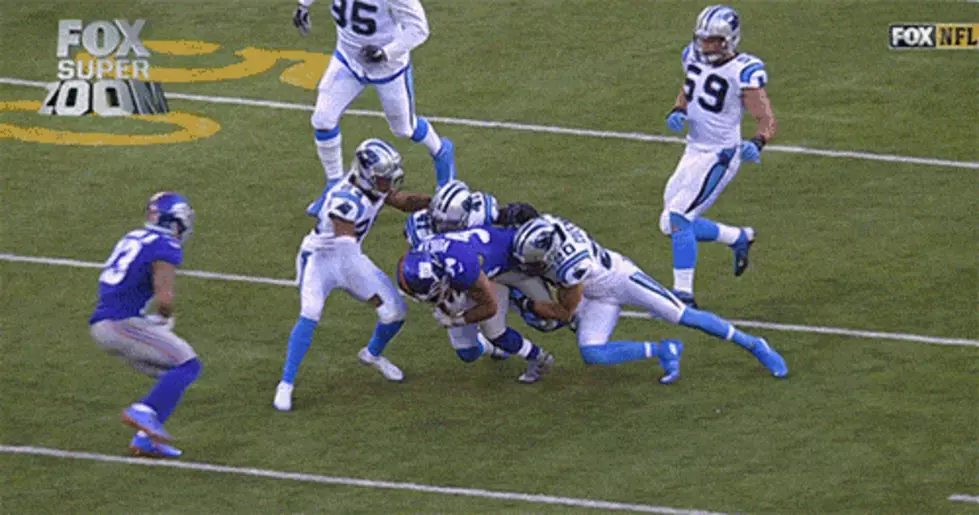 Former LSU Star Odell Beckham Jr. Has a Meltdown
Fox Sports
Former LSU star Odell Beckham Jr. had a meltdown as his New York Giants battled the undefeated Carolina Panthers. Early in game Beckham dropped a near certain TD pass. After that he unraveled.
Throughout the game he was in a physical feud with Panthers star Cornerback Josh Norman. In one of the most obvious cheap shots, Beckham is seen delivering a clear blow to the head of Norman.
The league office thought he should have been ejected. He wasn't. So now the question is whether the league office will preemptively eject Beckham from his next game, Sunday night at Minnesota. Norman was not happy with Beckham's actions and tweeted this after the game:
At a minimum, Beckham and others will be heavily fined for the repeated acts of extracurricular violence. But with well over $100,000 in fines levied against the Steelers and Bengals only two days before the Panthers-Giants game was played, it's safe to say that taking money doesn't have the same deterrent effect as taking a player off the field.
Cam Newton led the Panthers on a game-winning drive in the final minutes and Graham Gano booted a 43-yard field goal as time expired to give Carolina a 38-35 win over New York.
More From K945, The Hit Music Channel