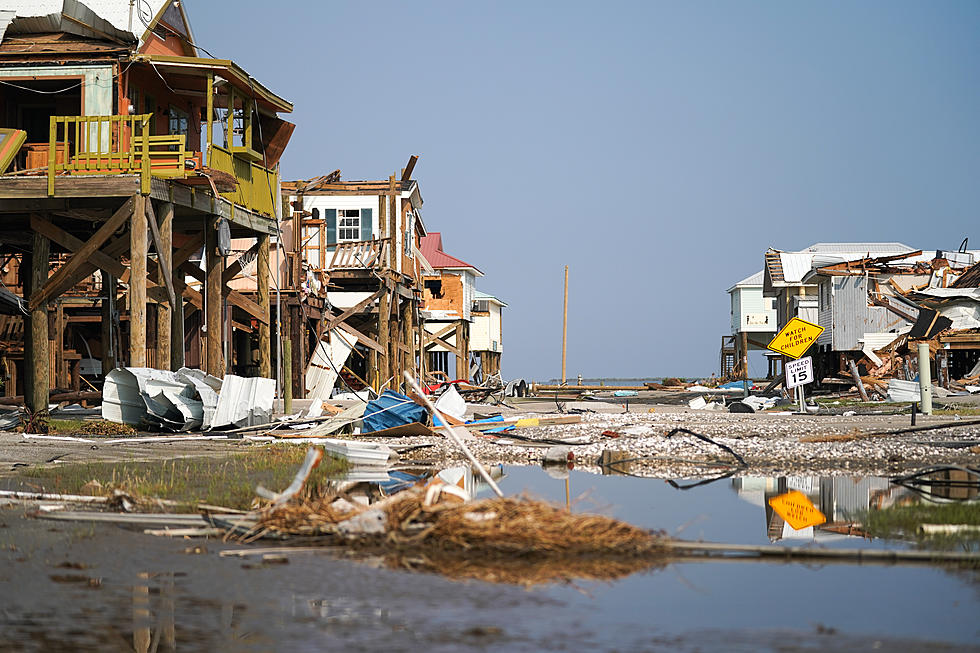 3 Louisiana Parishes Among America's Most Hit By Natural Disaster
Sean Rayford/Getty Images
When a person thinks of natural disasters, a flurry of horrible memories crosses their mind.
Tornadoes, hurricanes, floods, earthquakes, forest fires and mudslides are among those horrific natural disasters that have cost Americans loss of life or property.
But exactly where do the lion share of these natural disasters occur in America?
That was the question posed by Forbes.com and what they found will shake you to your core if you reside in Louisiana.
Forbes looked to the National Centers for Environmental Information and found that over the past five years, America has had an average of 17.8 natural disasters in each of those years.
Their research also determined that between January 2013 and January 2023, 88.5% of all U.S. counties declared a natural disaster.  In 2022 alone, we experienced 18 climate disaster events causing nearly $170 billion in damage.
Fires and hurricanes were listed as the most common disaster types, so it was easy to understand why after examining which counties or parishes were hit the hardest over the past ten years, Forbes determined that coastal states were clearly the most impacted.
In fact, three Louisiana parishes were among the Top 5 for number of Federal Emergency Management Agency (FEMA) disaster declarations.  Considering the information you've just learned, you can probably guess which three those would be.
America's Counties or Parishes With Most Natural Disasters Over Past 10 Years
1/ Los Angeles County, California - 22 Natural Disasters
2(Tie) East Baton Rouge Parish, Louisiana - 17 Natural Disasters
2(Tie) Orleans Parish, Louisiana - 17 Weather Disasters
4(Tie) Riverside County, California - 16 Disaster Declarations
4(Tie) Jefferson Parish, Louisiana - 16 Declared Disasters
Also finishing among the Top 10 for Most Natural Disasters were two counties in South Carolina and two counties in Florida.
This might shine a little light on the current issue we have with homeowner's insurance companies bailing out of Louisiana.  They just can't afford to stay here.
LOOK: 25 must-visit hidden gems from across the US
From secret gardens to underground caves,
Stacker
compiled a list of 25 must-visit hidden gems from across the United States using travel guides, news articles, and company websites.
The 12 Items You Can't Donate To Goodwill
Though Goodwill of North Louisiana accepts lots of different types of donations and they do an amazing job help local people with those donations, there are several items they will NOT accept as donations and these are those 12 items.
More From K945, The Hit Music Channel