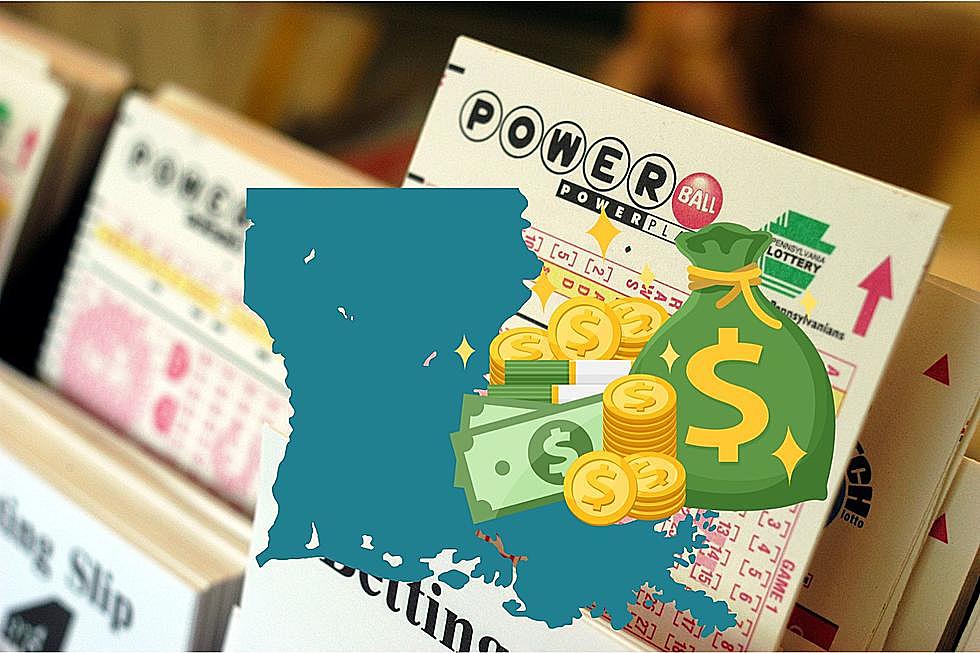 A Lottery Ticket Just Scored a Lucky Louisianan $50,000
William Thomas Cain, Stringer, Getty Images, CANVA
Last Year Louisiana Went on a Crazy Lottery Winning Streak.
Remember March and April of 2022 when so many Louisinainas started winning big?  Lady Luck was shining bright on Louisianan and it was pure insanity.
Here Is the Two-Month Timeline Of Crazy Winning in Louisiana in 2022.
In March of 2022 there was a Mega Millions ticket sold in Rayne, Louisiana, and that was when one lucky Louisianain kicked off the winning with a $30,000 payday. A couple of weeks after that win on March 23rd Powerball announced a $50,000 win. Then a few days after that on a Saturday night we had a huge win for northwest Louisiana. An Easy 5 winner in Ruston instantly won $100,000. Let's fast forward to the Powerball drawing on March 30, 2022, where someone in the Bayou state won $50,000. It felt like there was no shortage of winners when it came to Louisiana and the lottery.
After a Dry Spell, it Seems Like Lady Luck is Smiling Down on Louisiana Once Again.
According to the Louisiana Lottery, the big winner in the state from last night's drawing matched four of the five white ball numbers and the Powerball scoring $50,000. Why is this a big deal, this win marks the 3rd $50,000 win in two days.
The numbers that were drawn last night were: 19 26 36 43 58 Powerball 14 Powerplay x3
No single ticket sold matched all the numbers needed to claim the big jackpot so now it has climbed to $132 million dollars for Wednesday's drawing.
Historic Highland Home with Craftsman Charm is 100% Swoon Worthy
Louisiana Sketches Saturday Night Live Got Away With
Saturday Night Live has been going on a run of Louisiana related sketches mixed in over the last few seasons. But its not new for them to visit the Bayou State, because Adam Sandler and John Goodman used to run on the state during the 90s episodes too.
The Internet's 44 Best Clean One-Liner Jokes
More From K945, The Hit Music Channel