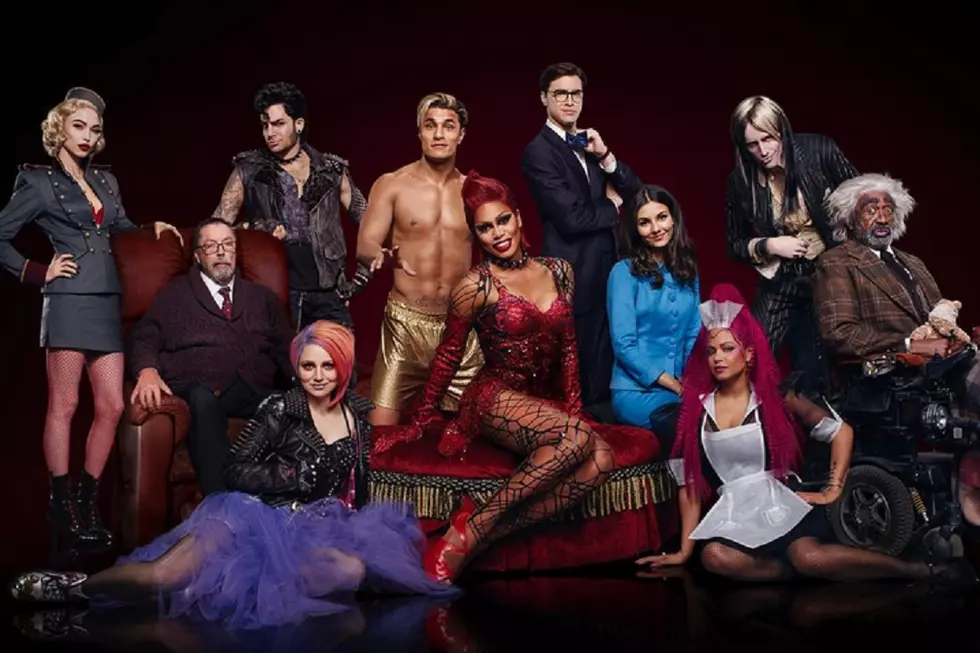 Adam Lambert Is a Perfect Eddie in Trailer For FOX's 'The Rocky Horror Picture Show' Remake
Instagram @rockyhorrorfox
This fall, FOX is ready to do the Time Warp again!
A new trailer for the network's hotly-anticipated television remake of The Rocky Horror Picture show reveals a brief glimpse of Adam Lambert in costume as Eddie, the ex-delivery boy/Rocky's brain donor originally portrayed by rocker Meat Loaf.
In the clip, the American Idol favorite crashes in on his motorcycle like a bat out of hell (Meat Loaf reference!) before rocking out to "Hot Patootie - Bless My Soul."
Also included in the teaser are Nickelodeon star Victoria Justice as Janet (originally played by Susan Sarandon), Ryan McCartan as Brad, Christina Milian as Magenta, Annaleigh Ashford as Columbia, and Orange Is the New Black actress Laverne Cox, brilliantly cast as Dr. Frank N. Furter, the iconic mad scientist portrayed by Tim Curry in 1975.
As for the original "Sweet Transvestite," remake skeptics can rest easy knowing that Curry— who will make a cameo as a narrator in the pre-taped TV special — has given the project his blessing.
During a presentation at the Television Critics Association in Los Angeles on Monday (August 8), the actor had nothing but nice things to say about the Kenny Ortega (High School Musical) production.
"Just doing it again, but in a different role...was a lot of fun," Curry shared, per Variety. "I remembered quite a lot of the original film because it was my first movie. It was fun though to do it again...and I enjoyed it a lot."
The Rocky Horror Picture show premieres October 20 on FOX.
High School Musical Cast: See How They've All Grown Up
More From K945, The Hit Music Channel