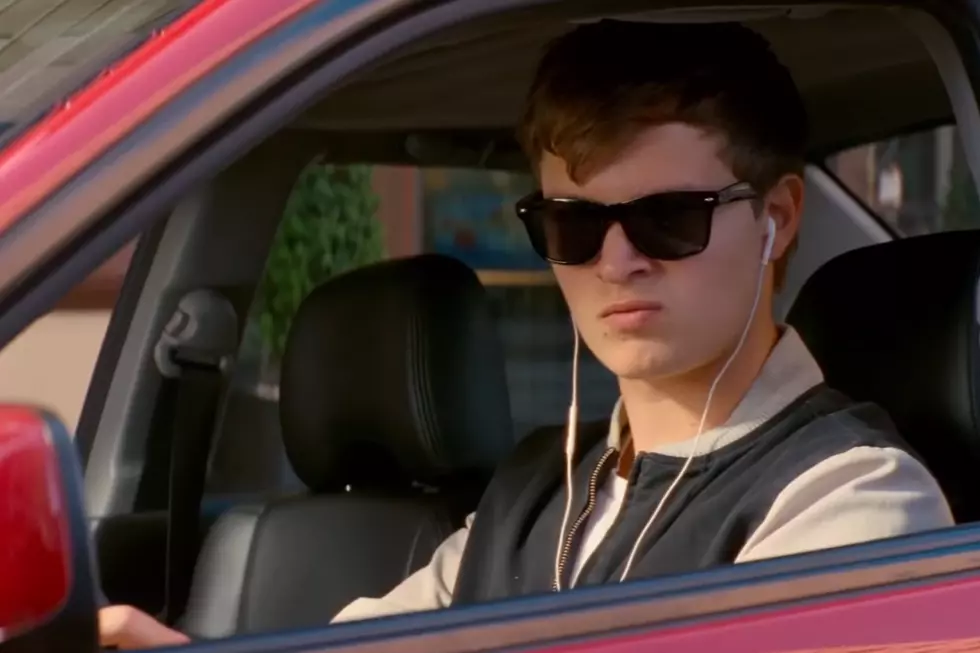 'Baby Driver' is 'Mozart in a Go-Kart' in a New TV Spot
Sony Pictures
Edgar Wright's Baby Driver is one of our most anticipated movies of the year, every piece of promotional material just gets us more excited. Wright shared a brand-new TV spot today that features plenty of praise from critics along with some crazy new footage and Kevin Spacey, having the time of his life acting especially villainous.
"People love great bank robbery stories," Spacey says, "So let's give them something bold, shameless, and brazen as f--- to talk about over their lattes." From the looks of it, that's exactly what we're going to get with Baby Driver, a movie that sees Ansel Elgort whipping out some awesome drift skills as a getaway driver for the likes of Jon Hamm and Jamie Foxx.
Our own Britt Hayes loved the film when she saw it at SXSW, calling it "a thrilling and original cinematic joyride that pays homage to heist masterpieces while creating a legacy of its own." While it doesn't have a whiff of Simon Pegg or Nick Frost or any of Wright's other regulars, it's perhaps the most Wright-like movie he's made.
Here's the official synopsis:
A talented, young getaway driver (Ansel Elgort) relies on the beat of his personal soundtrack to be the best in the game.When he meets the girl of his dreams, Baby sees a chance to ditch his criminal life and make a clean getaway. But after being coerced into working for a crime boss, he must face the music when a doomed heist threatens his life, love and freedom.
Baby Driver hits theaters June 28.
More From K945, The Hit Music Channel