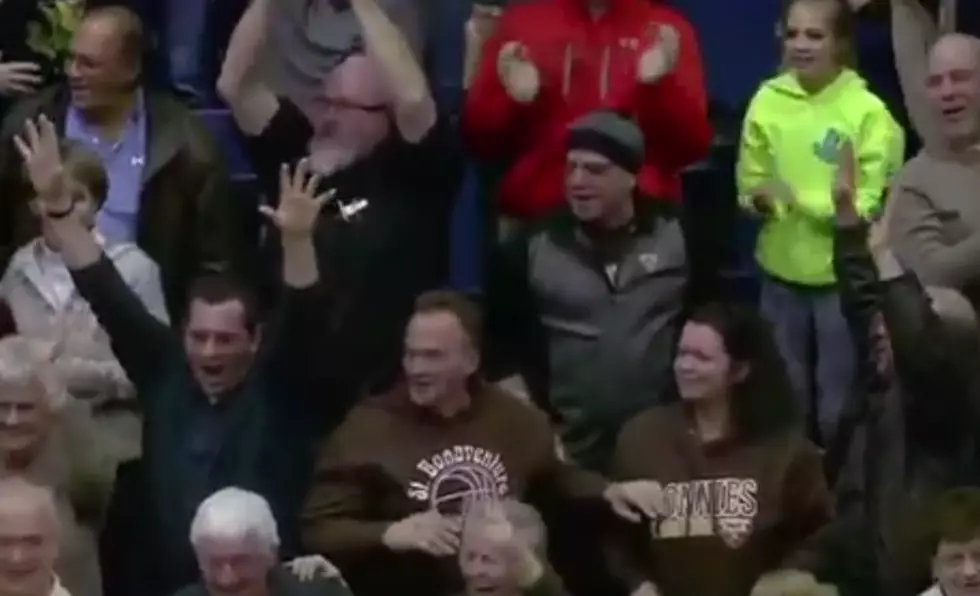 Basketball Fans Rush The Court Too Early, Costs Their Team The Game [VIDEO]
CBS Sports Network via YouTube
You see it all the time, especially in college sports, fans get a little too amped up before the conclusion of the game and rush the field. What happens when this actually costs their team the game?
Seems crazy, I know, because generally speaking if fans rush the field, their team has pretty much locked it up. However, that wasn't the case during this weekend's St. Bonaventure, VCU basketball matchup.
Fans of St. Bonaventure rushed the court as it appeared their squad just upset VCU. Unfortunately, the refs didn't like that, so they called a technical foul.
Of course, VCU drains the free throws, force overtime, and win by 6 points.