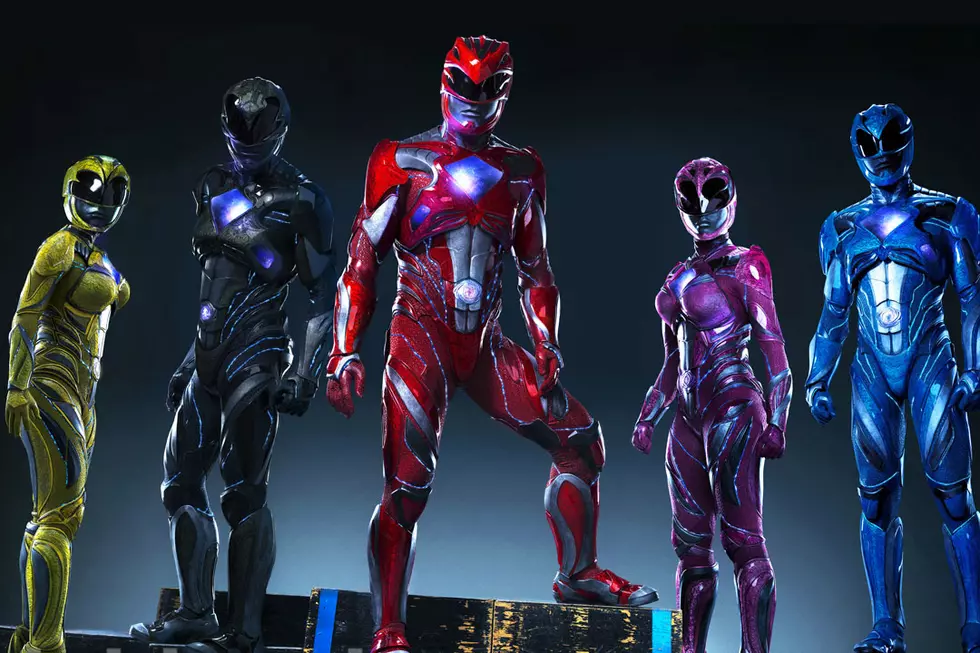 Bill Hader Is the Voice of Alpha 5 in the New 'Power Rangers'
Lionsgate
The official Power Rangers Twitter account announced the good news yesterday with a photo of Hader and the Power Rangers symbol. We're hoping that this remains the Alpha 5 official character poster until the film is released.
Alpha 5 is a small robot who lives with the Rangers' mentor Zordon at the Command Center, and has always been characterized as somewhat childlike, always wanting to go out with the Rangers on missions. He acts as a technician, helping construct the Rangers' weapons that they use against Lord Zedd and Rita Repulsa.
The official synopsis for the movie reads as follows:
Saban's Power Rangers follows five ordinary high school kids who must become something extraordinary when they learn that their small town of Angel Grove – and the world – is on the verge of being obliterated by an alien threat. Chosen by destiny, our heroes quickly discover that they are the only ones who can save the planet. But to do so they will have to overcome their real-life issues and band together as the Power Rangers before it is too late.
Power Rangers also stars Cyler as Billy the Blue Ranger, Naomi Scott as Kimberly the Pink Ranger, Dacre Montgomery as Jason the Red Ranger, Ludi Lin as Zack the Black Ranger, and Becky G as Trini the Yellow Ranger, and will go go into theaters March 24, 2017.
More From K945, The Hit Music Channel