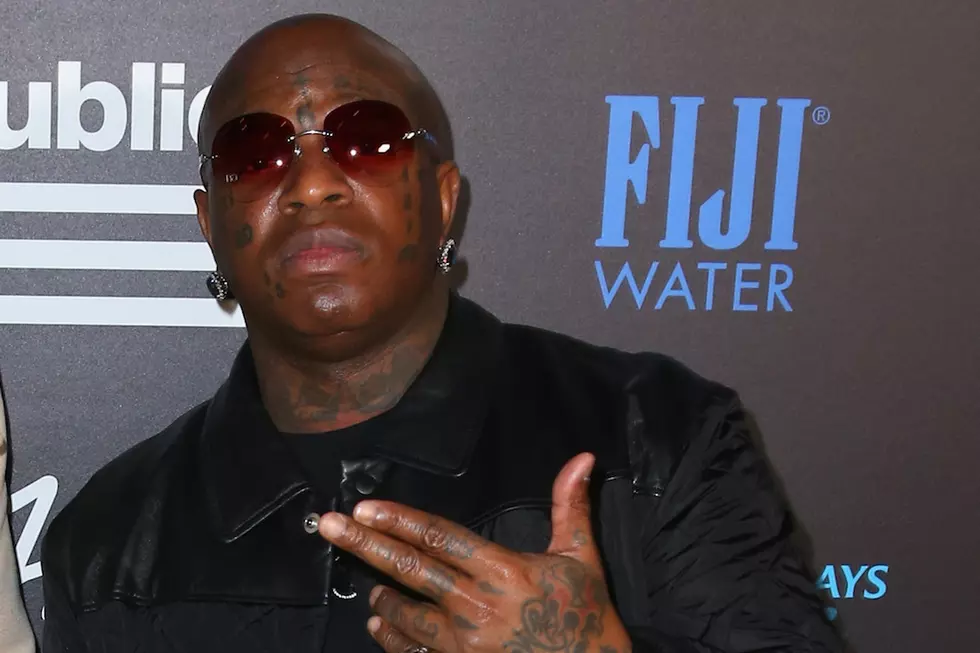 Birdman Settles Lawsuit Over Non-Payment for 'Tupac' Artwork
Joe Scarnici, Getty Images
Birdman reportedly has settled a lawsuit over a commissioned "Tupac" artwork.
According to The Jasmine Brand, the Cash Money CEO settled his dispute with contemporary artist Leonor Anthony who sued him for failure to pay $10,000 for two original artworks he purchased from her, including one called "Tupac" (see the photo below). However, Anthony recently has filed court documents to dismiss all claims against Birdman without the options of refiling.
In her initial lawsuit, Anthony claims that she delivered the artworks to his Miami residence months ago but he has since refused to pay her. A judge ruled in her favor and ordered Birdman to pay the default judgment on the unpaid balance plus $407.74 in interest. But the rap mogul's continued failure to pay resulted in him getting hit with a levy on his luxurious Miami condo. The amount of the execution was $10,407.75 and would continue to grow with 4.75 percent interest until paid off.
Birdman was ordered to show up in court in May but he responded through his attorney that he had no idea that he was being sued. He claims he didn't know until last month after a reporter inquired his lawyer about the lawsuit. Birdman pleaded with the judge not to hold him in contempt but it looks like the judge is not buying it.
While it looks like Birdman bypassed this legal hurdle, we are hoping that he can sit down with Lil Wayne and settle his legal dispute with him. Granted, Weezy's $51 million lawsuit is a far cry from a $10,000 lawsuit, but it's time for the two men to squash their feud and go their separate ways.
More From K945, The Hit Music Channel