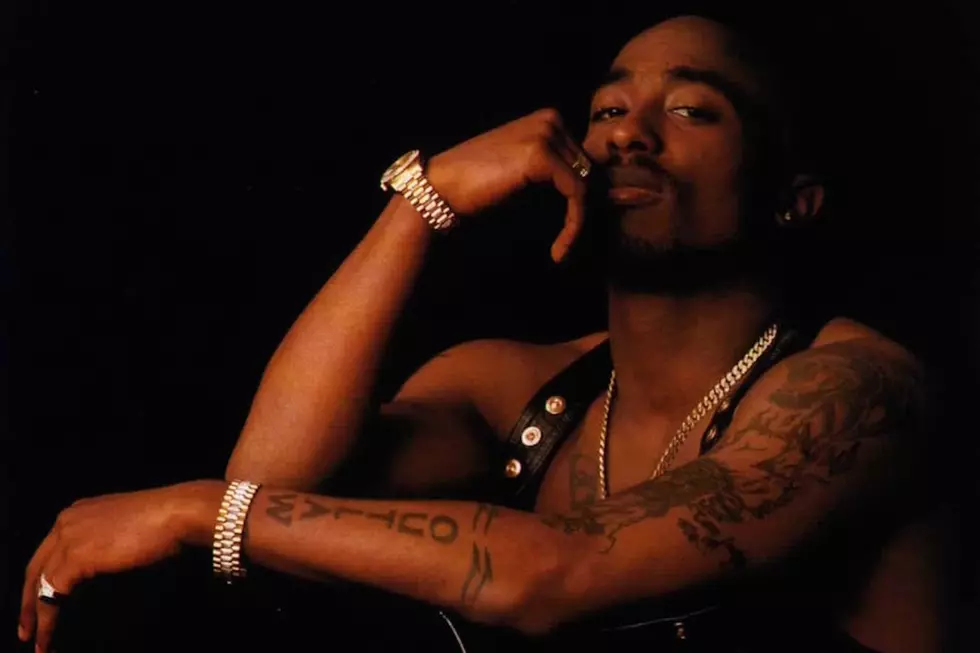 The BMW Car 2Pac Was Shot In Is Up for Auction
Death Row/Interscope
This is a little morbid but could be a worthwhile purchase if you are 2Pac fan. The black BMW car that the late rapper was riding in when it got shot up in Las Vegas in is now up for auction, according to TMZ.
If you recall the infamous photo, 2Pac was riding in the passenger seat with Death Row Records CEO Suge Knight (who was the driver) when the car was sprayed with multiple bullets in a drive-by shooting in 1996. 2Pac was hit four times, while Knight was grazed in the head. Despite the vehicle having a flat tire, Knight was able to drive 'Pac and himself away from the site and was stopped by bike patrol. 2Pac was then rushed to the hospital and was placed in a coma. He died a week after the shooting on Sept. 12, 1996.
Interestingly, the bullet-riddled car has been restored to its original factory details. However, there are some bullet indentions left in the door panel of the vehicle. Las Vegas Police originally impounded the car and later auctioned it off. The car has changed many hands throughout the years of its existence.
Now the 1996 BMW 750iL is up for grabs for $1.5 million and has around 90,000 miles on it. TMZ didn't reveal which auction house is selling the prized vehicle, so it might be a private auction.
More From K945, The Hit Music Channel