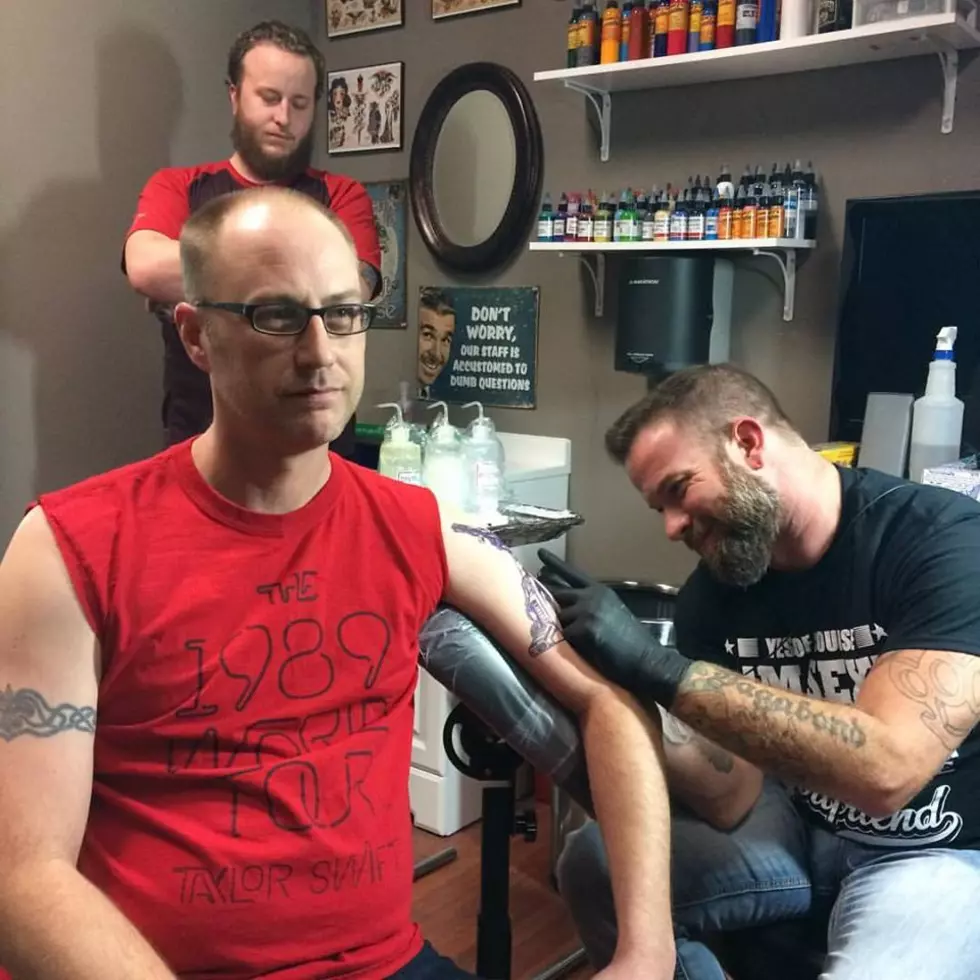 Brandon Gets A Tattoo: Part 1 [Video]
Photo Credit: Ginger
Having a son is amazing.  It's like being a child again with a slightly bigger budget.  He's the best!  We play video games, watch Star Wars, and play with Transformers!  I know that he enjoys it, but I love it!  Lately, I've been noticing that Deacon is getting older.  I don't mean like his age, I mean the other things.  Like attitude, priorities, and favorite activities.  This has left me in a weird spot.  For the last 8 years, my wife and I have centered our life around this incredible little guy.  But, I've got to let him embrace his independence.  I'll never forget this very special chapter in our lives, and to commemorate it - I got a tattoo.
For this permanent reminder of the second childhood I enjoyed with the boy, I chose his hero - Optimus Prime.
After much searching and many suggestions, it seems that Pens And Needles in Bossier City was the best fit for the style I was looking for.  More precisely, it was Corey at Pens And Needles that has mastered the comic-book style I was looking for.
This is just the first session, Corey will finish out the color on March 1st.  I am very impressed with the line work.  Shout out to ginger for shooting the video of the first leg of this journey.