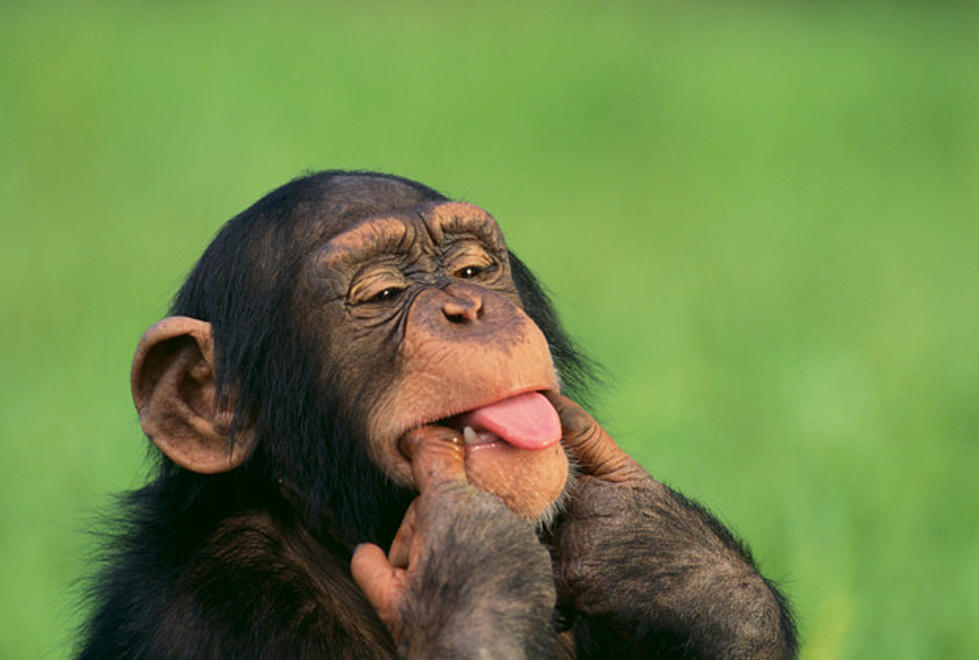 Chimp Haven Discovery Day is This Saturday!
Fuse, ThinkStock Images
A lot of folks don't know that a very important center dedicated to the betterment of our closest genetic relative is right here in Northwest Louisiana.  Chimp Haven lies approximately 30 miles southwest of Shreveport in Keithville, and this sanctuary serves as a retirement home for over 270 chimps.  Since it is a quiet, relaxing place designed to make the residents as comfortable as possible - visitors are usually not allowed.  This weekend, however, chimp lovers will have a rare opportunity to see these amazing creatures.
This Saturday, Chimp Haven will be opening its doors to the public for a rare event called Chimpanzee Discovery Days.  It's a chance for you to get a peek at the inner-workings of this world class refuge that allows these intelligent creatures to roam free and enjoy a very natural and stress free life.  The 200+ acre hideaway allows the chimps to roam, eat fresh fruits & veggies, and form large family units exactly like in the wild.  Plus, you'll get to see the stars of the show themselves - the resident chimpanzees!
If this sounds like fun, don't miss Chimpanzee Discovery Days - and if you want a more intimate experience - check out the Chimp, Chat & Chew (RSVP only).  Get tickets and more information here.
More From K945, The Hit Music Channel