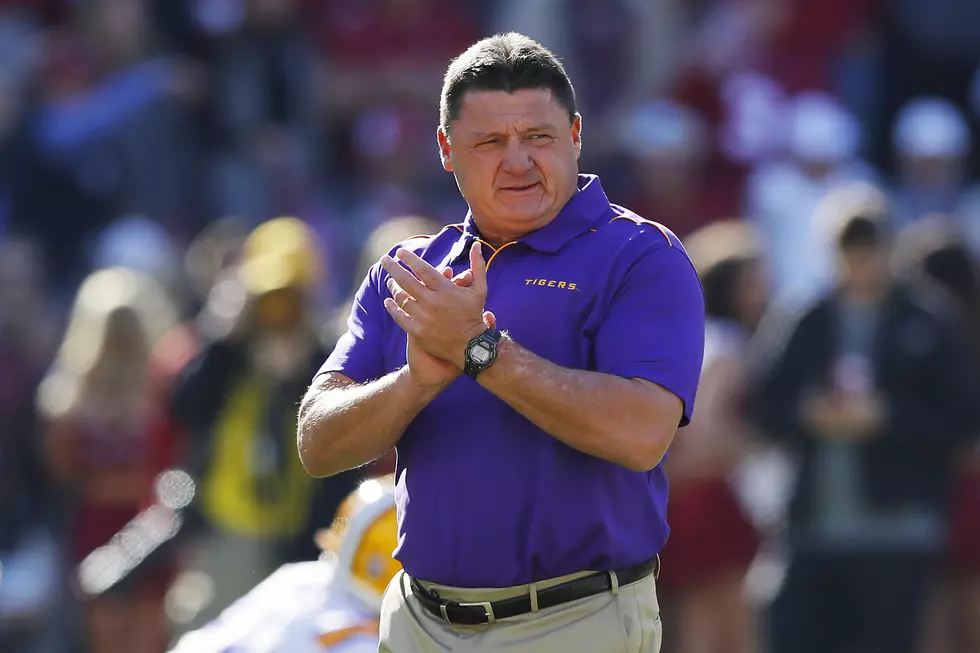 Coach Orgeron's Mom Talks About The Day She Found Her Son Got The Job At LSU [VIDEO]
Getty Images
NOLA.com and The Times-Picayune spoke to Coach Ed Orgeron's mom, Coco Orgeron, about her son getting the head coaching position at LSU and it was emotional.
Coach's mom describes how she felt when her son told her that he was offered his dream job at LSU. She wishes her late husband was still here to witness their son's success.
You can see that like many of us, she too is excited to have a Louisiana-native leading the LSU Tigers. Her excitement radiates through this video and you can even see a little bit of Coach O through her.
What a moment for this proud parent. Congrats.
More From K945, The Hit Music Channel