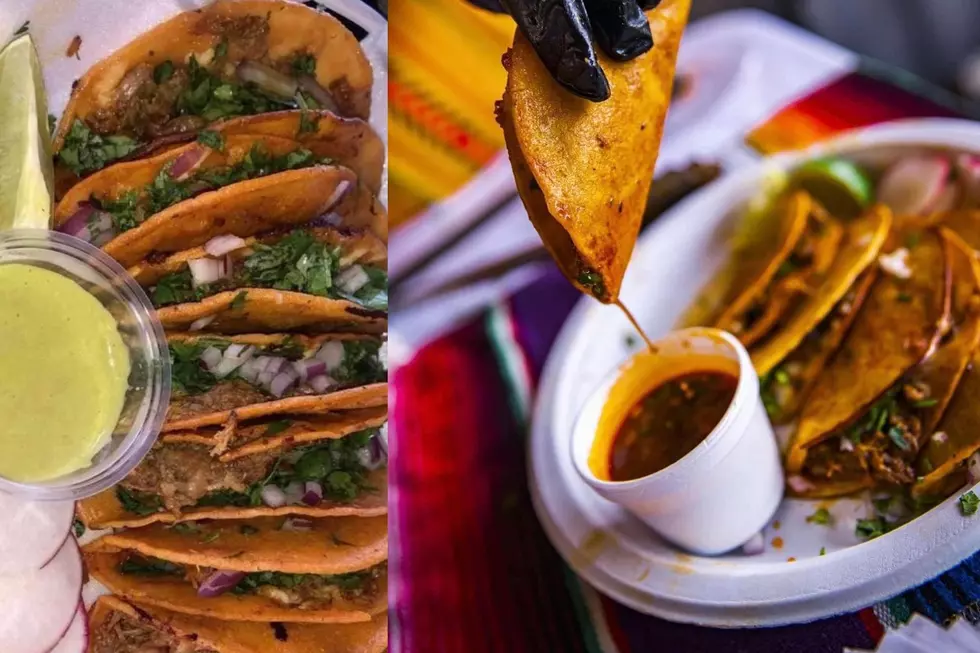 Craving Birria Tacos? Here's Who Serves Them in Shreveport-Bossier
Stephanie Villapudua
My Niece Stephanie Makes the Best Birria Tacos Ever.
I'm not kidding you she literally sells them out of a taco truck twice a week and she sells out every single time.
These tacos aren't just any tacos it's like the most beautiful and harmonious dish that you could get out of a streetcar or taco truck. It starts off as a shredded beef taco and then it is put on the grill but before it is put on the grill the tortilla is dipped in the stew that the shredded beef was cooked in. This is way easier to explain in Spanish but you get the point it's a taco that you have to dip in a Mexican version of au jus but we call it consume and then it's a party in your mouth.
For the most part, I have to drive to Tyler to get my Birria taco fix. But I have found that there are several restaurants that are taking a stab at it nearby and these restaurants are worth mentioning. Last night I went to Taqueria San Miguel and I ordered the best Birria tacos I have had since I moved to Shreveport Bossier.
So far these are in the lead for the best birria tacos in town but there are three other places in town that according to several of my friends do them right. Of course people love the ones that you can get on Thursday at ki Mexico and one of them is a food truck and the other one is a carneceria.
Taqueria San Miguel II
Located at 5000 Benton Rd. Ste. 10, Bossier City, LA
Ki Mexico
Go on Thursday or Sunday, those are the only days you can get the birria tacos. 3839 Gilbert Drive in Shreveport.


Mi Meza Latin Cousine.
This isn't a store, it's a taco truck so you'll have to hunt it down to try it on their next stop.

Mi Mercadito.
It's a Mexican store that also has a taco shop inside. They are located at 1630 Barksdale Blvd in Bossier.
Diners, Drive-Ins and Dives Guy Needs to Try in Shreveport-Bossier
Here are the restaurants that Guy Fieri needs to visit in Shreveport-Bossier for his "Diners, Drive-Ins and Dives"
Check Out These Mouthwatering Photos of Barbecue in Jefferson, Texas
The 45-minute drive from Shreveport is worth it when the barbecue is this good.
More From K945, The Hit Music Channel