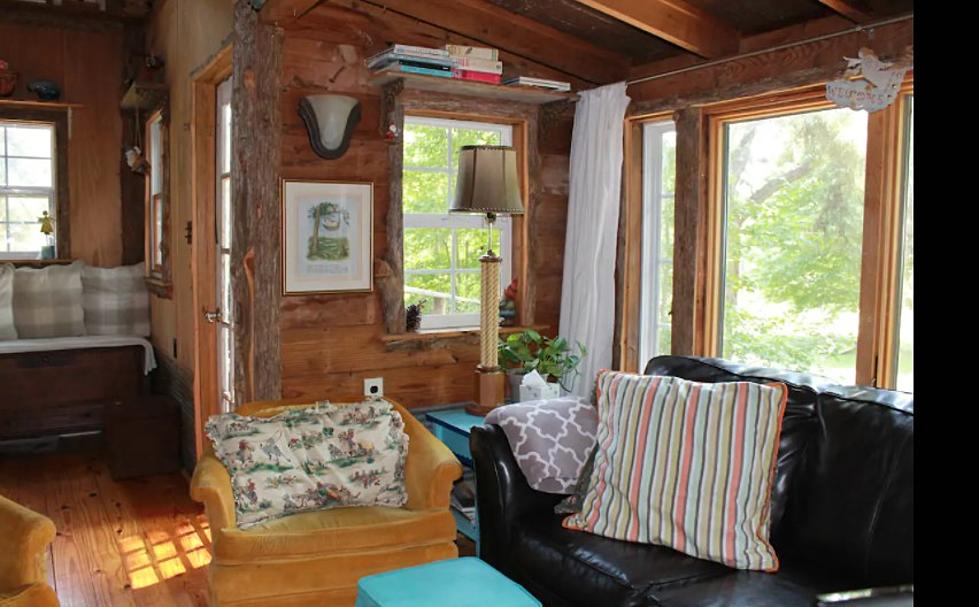 The Best Cabin Rental in Northwest Louisiana Can Be Found on Cross Lake
Helene via Airbnb
Staying in this Cross Lake "Treehouse' cabin will ruin you for all future cabin rentals!
The 'Treehouse' cabin on Cross Lake sits on Pine Island on its own little peninsula surrounded by water. This rustic, yet chic, rental starts at $114 per night with a two-night minimum... but I don't think you'll have a problem with wanting to leave after just one night!
The 'Treehouse' cabin has all you need for the perfect couples retreat! Its 450-square foot open concept floor plan is meant for two guests sharing one queen size bed and a single bathroom. It's surrounded by 1,400 feet of lakefront with access for fishing via the sea wall. The rental is the ideal place to experience Louisiana outdoor living at its finest and comes complete with lounge chairs, a grill, a chimenea, and two kayaks with seats, paddles, and life vests. While there is a pool on-site, it's been closed indefinitely. Children under 16 aren't able to stay due to insurance reasons and no pets are allowed.
All that aside, can you imagine a game of tipsy hide and sink with that slide in play? Oh, the fun you could have! Just keep in mind, there are neighbors and they're close enough to share the driveway, so keep your clothes on! Other than that, let the good times roll!
Treehouse Cabin on Cross Lake
Photos from the 'Treehouse' cabin on Cross Lake in NWLA available for rent via Airbnb.
See the Must-Drive Roads in Every State
LOOK: Famous Historic Homes in Every State
LOOK: See inside a modern-day castle complete with drawbridge
More From K945, The Hit Music Channel