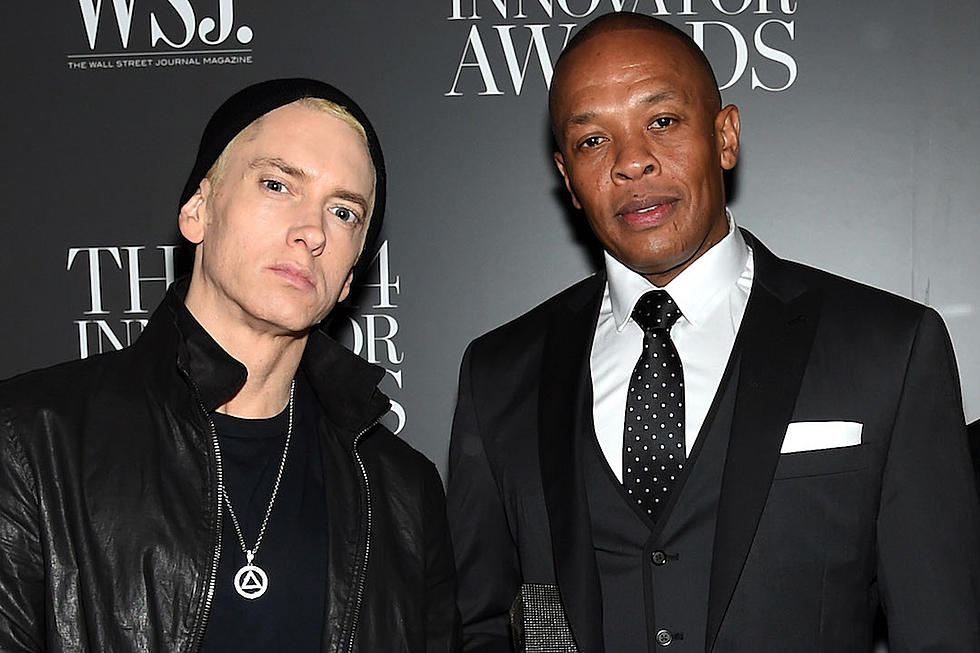 Dr. Dre Might Be Working on Eminem's Ninth Studio Album
Jamie McCarthy, Getty Images
It looks like Dr. Dre is keeping himself busy in the studio. Reports have surfaced that the veteran producer might be working on Eminem's ninth studio album.
In an interview with Uproxx, Allan Hughes, who directed the Dr. Dre and Jimmy Iovine documentary, The Defiant Ones, revealed that the 52-year-old producer is always in the studio making beats. "Dre still records," he said. "People don't know this: Dre records every day. Literally, he's in there recording songs every day. He's like Picasso in that way. He's always painting."
"Right now he's producing, in the 11th hour, a track for Eminem's latest album," he continues. "So Dre's still real active in music, you know? But I hear what you're saying. It's the truth."
This is possible good news for Eminem fans who are yearning to hear new material from Slim Shady. The last we heard from the Detroit rhymer was on Big Sean's "No Favors" where he clowns President Trump and throws a couple of celebrities under the bus on his fiery verse.
Don't forget to catch The Defiant Ones on HBO tonight (July 9) at 9PM ET on HBO.
See Worst to Best: Every Eminem Album Ranked
More From K945, The Hit Music Channel