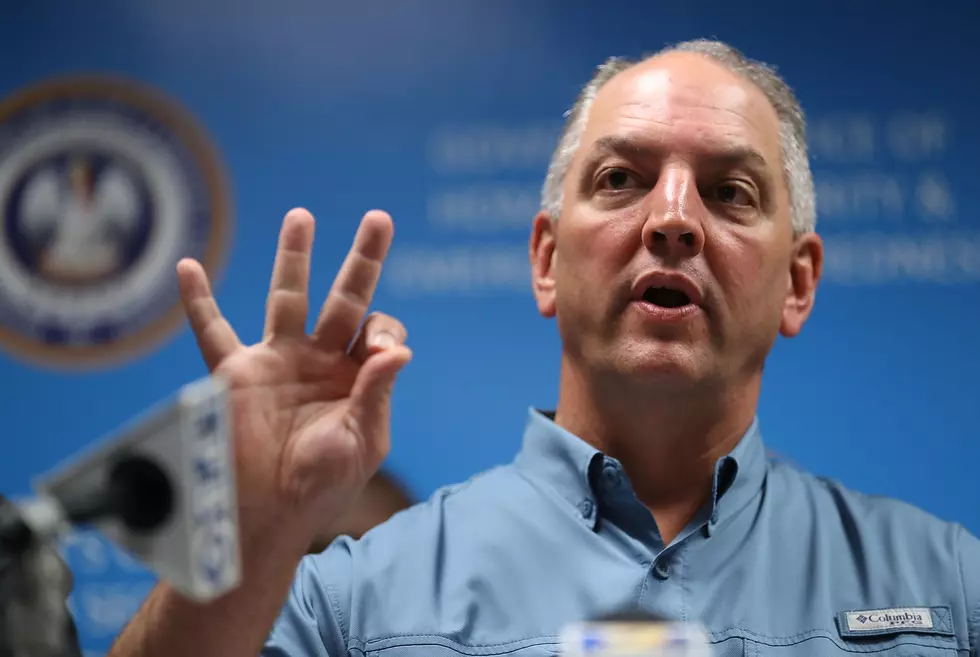 Edwards: Protests Won't Change My Mind on Stay-at-Home Order
Photo by Joe Raedle/Getty Images
A protest over the state's stay at home order is planned for Saturday at the Louisiana State Capitol. But Governor John Bel Edwards says complaints over the shutdown will not shake him from the position that the stay at home order will hold until April 30th.
"I really don't need anybody protesting me to tell me that we ought to open up the economy as soon as we can, I get it, nobody wants to do that more than I do, but as a governor I am going to protect public health and safety," said Edwards.
But he says if he was a betting man he'd bet a dollar that the statewide restrictions come May 1st will not be the same as they are today, but says criteria for reopening remain firm: A measured 14 day period of declining cases, increased hospital capacity, and a decrease in reported influenza like illness.
Edwards made the statements at his daily afternoon press conference. He also announced Popeye's was donating one million meals to a New Orleans foodbank. He says he called their CEO.
"I thanked him for that generous donation, and also for that chicken that I enjoy on occasion. I happen to be a big fan of Popeye's spicy fried chicken," said Edwards.
(Story written by Matt Doyle/Louisiana Radio Network)
Here are some tips for self-care during the pandemic:
More From K945, The Hit Music Channel