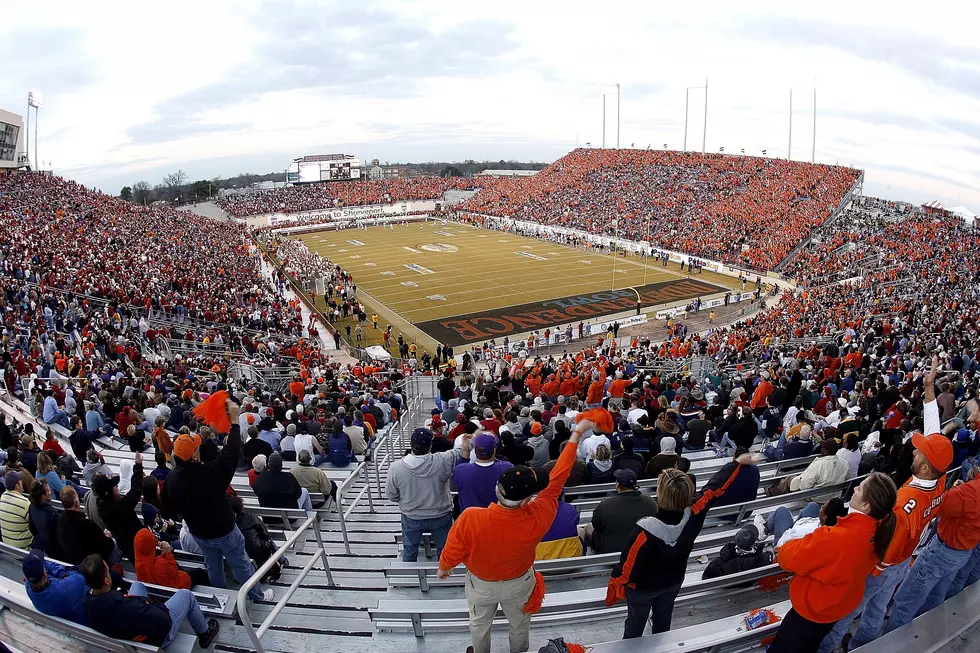 ESPN Projects Three Possible Teams for the 2018 Indy Bowl
Photo by Chris Graythen/Getty Images
A couple weeks ago, I took a WAY TOO EARLY stab at projecting the two teams who will meet in Shreveport at this year's Walk-On's Independence Bowl. It maybe have been too early in the season to pick the two teams, but it wasn't early enough to eliminate teams.
What do I mean by that? Glad I pretended you asked.
Based on the agreements between the Indy Bowl and the SEC and ACC Conferences, and the way the dominoes are falling inside the SEC, we can likely eliminate any SEC team from coming to Shreveport. Based on the likelihood of at least one SEC team making it into the college football playoffs, and the fact that Ole Miss can't play in a bowl this year, the SEC won't have enough teams for their bowl agreements. Which means the American Athletic Conference or Conference USA will fill their spot.
The ACC will have enough teams to get one of theirs into Shreveport.
ESPN appears to agree with me on those parts. But it appears ESPN doesn't agree with the teams I picked in my "Too Early" projections.
The latest ESPN Bowl Projections suggest that three teams could be in Shreveport this December. Their analysts agree that Boston College will represent the ACC in the game, but they disagree on the second team. One projects South Florida, the other Temple. Both of the second teams would represent the American Athletic Conference, so even if my "Too Early" teams don't match, the logic matches.
Based on their projections, if its Boston College, that's that. But the American Athletic sends teams, not based on standings, but based on logistics. Initially, you might think that gives Temple a tougher travel schedule into Shreveport than South Florida. But actually the flight is only about 30 mins more from Philadelphia (Temple) than Tampa (South Florida). I would still argue that out of the American Athletic teams, Memphis would make the most sense for Shreveport, as long as they get those 6 wins.