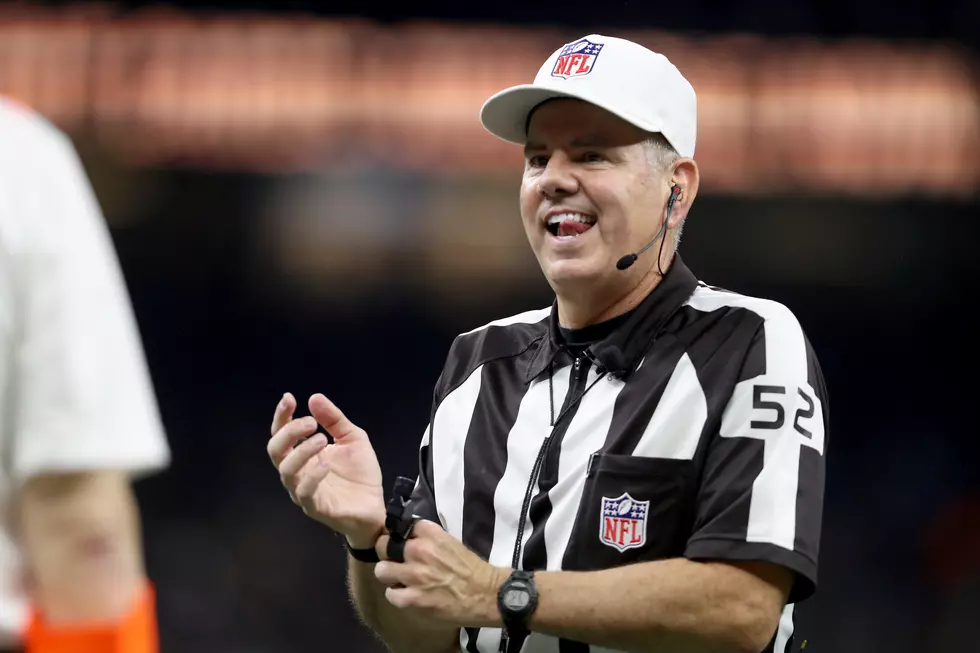 Eye Clinics in TX and LA Offering Free Eye Exams to NFL Officials
Getty Images
It's been one of the most trending topics over the last 18-20 hours. Some questionable calls against (or not) both teams raised some questions about the eye health of the NFL Officials. More specifically the HUGE helmet to helmet collision against Rams, Coleman, and Saints, Lewis. Ronnie Milsap could have even seen that hit.
An eye clinic in Covington, LA hopped on Facebook saying that they would be offering the eye exams to avoid any future issues for next season. With over 1000 shares, the post has people commenting from as far North as Indiana, matching the same offer.
Meanwhile in College Station, Texas, The Crystal Vision Center, offered the same thing as more and more offices around the nation are following right in line.
Being the super investigative reporter that I am, I decided to google a bit and see what the health benefits of an NFL employee are. After looking at their benefits website, it does show that being an employee of the NFL, you are provided with complete health insurance. Yes, that includes vision insurance.
I am sure it's just a matter of time before some backwoods Cajun starts to offer free one way Alligator hunts in a remote swamp.
More From K945, The Hit Music Channel