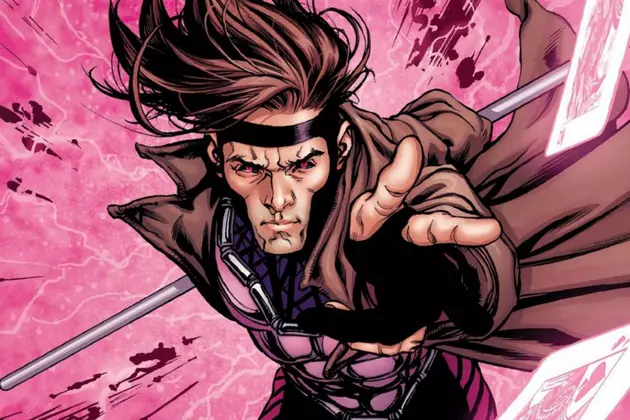 Channing Tatum's 'Gambit' Movie Loses Director Gore Verbinski
20th Century Fox
*Extremely Seinfeld voice* What is the deal with this Gambit movie, am I right? Channing Tatum's long-developing and oft-troubled X-Men solo project has lost yet another director, as Gore Verbinski, who most recently helmed A Cure for Wellness, has exited the project — and though the split was reportedly "amicable," this Gambit movie (and Tatum's inability to keep a director on board) is starting to feel like a big ol' prank.
According to Deadline, Verbinski is the latest director to exit Gambit, which is set for a February 2019 release. Tatum remains on board as both star and producer, as always, as well as Lizzy Caplan, who joined the project last year. Verbinski, best known for The Ring remake and the Pirates of the Caribbean series, is said to have opted out of Gambit due to scheduling conflicts.
Verbinski signed on to helm Gambit last fall, making him the third director to attach himself to the bizarrely troubled project. The first was Rupert Wyatt, hired back in 2015, followed by Doug Liman.
Gambit, which was scripted by Josh Zetumer and Tatum's producing partner Reid Carolin and based on the Chris Claremont character, will — maybe? eventually? — center on the eponymous Cajun mutant, previously played by Taylor Kitsch in the best-forgotten X-Men Origins: Wolverine.
Poor Gambit. Always the bridesmaid, never the bride.
More From K945, The Hit Music Channel