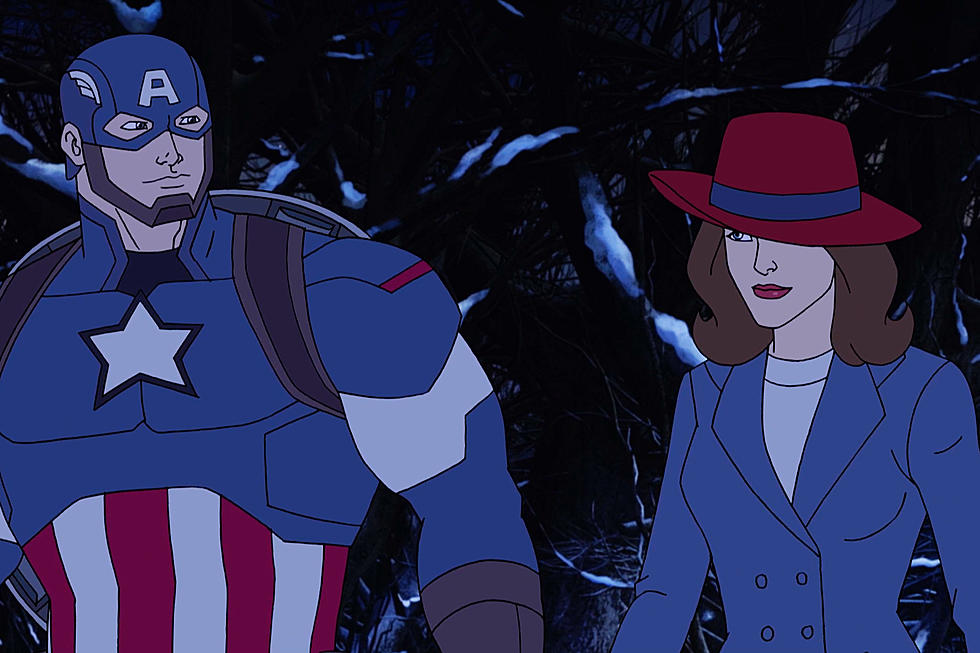 Hayley Atwell Returns to 'Agent Carter' in New Animated 'Avengers' Clip
Marvel / Disney XD
We've never quite lost hope that Agent Carter has more live-action adventures ahead, but Marvel's animated arm has the next best thing. Hayley Atwell returns to her beloved role in Marvel's Avengers: Secret Wars, as seen in a new clip from the upcoming guest arc.
This coming Sunday will see Atwell (figuratively) dusting off the red fedora for an animated appearance in Marvel's Avengers: Secret Wars, as Howard Stark and Peggy Carter team up with Iron Man and Captain America to save the time stream from Kang the Conqueror. And no, it isn't Best Bearded Chris reuniting with his Captain America co-star, but perhaps the Time Stone will grant that wish next year.
There's more good news on the Agent Carter front beyond Atwell's animated appearance, as Hulu recently secured an exclusive deal to host both seasons of the canceled ABC series. Only full seasons of Agents of S.H.I.E.L.D. were available on streaming before, though it remains to be seen if both series will end up on Disney's own streaming platform in 2019.
In the meantime, enjoy Atwell's Agent Carter return above, and stay tuned for more.
Gallery: Every Live-Action Marvel TV Series, Ranked
More From K945, The Hit Music Channel