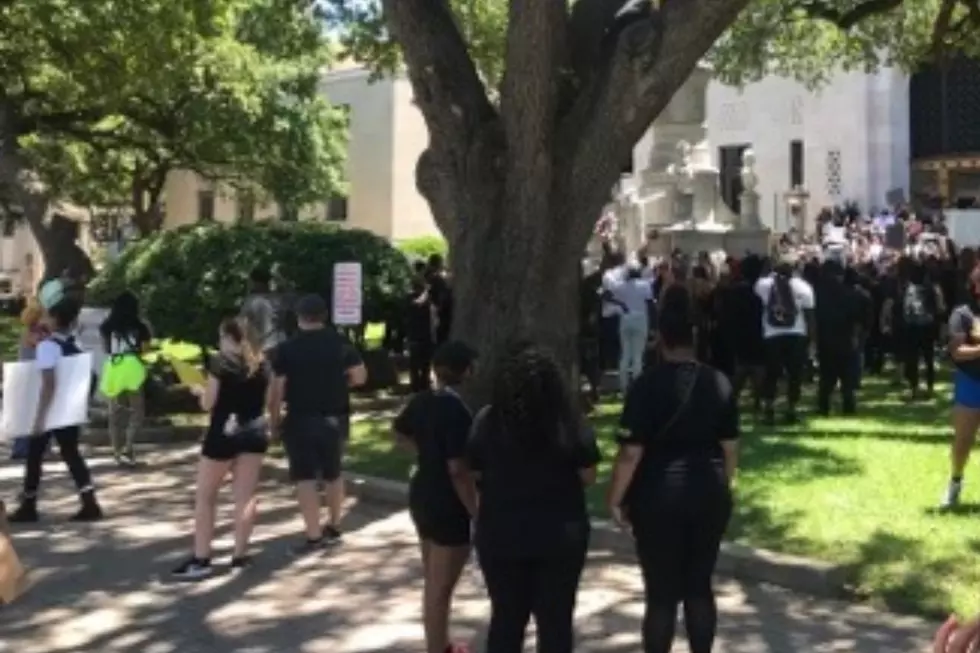 Heartfelt Moment Between SPD Officer and Protester Goes Viral
Carter Bouquin
Not all protests demanding justice for George Floyd have ended in violence and riots. Shreveport is proud today, we had hundreds of Americans show up for a successful and peaceful protest in downtown Shreveport on Sunday. The organized march kicked off at the bus station across from the Shreveport Police department.
Jade Jackson with NBC 6 News captured the exchange on Twitter. She said, "After speaking with them, this protester & a SHREVEPORT officer had an emotional connection with everything happening in America.".
We did a little digging and found out that the police officer's name is Sergeant Denby. Thank you, Officer Denby, you have given me chills, you have reminded me of all the good in the world. This is what coming together for the greater good looks like, this video right here is how progress is made.
I am so proud of Shreveport-Bossier, let's continue to be the good in our community, let's choose to be the good guys. Be kind.
More From K945, The Hit Music Channel