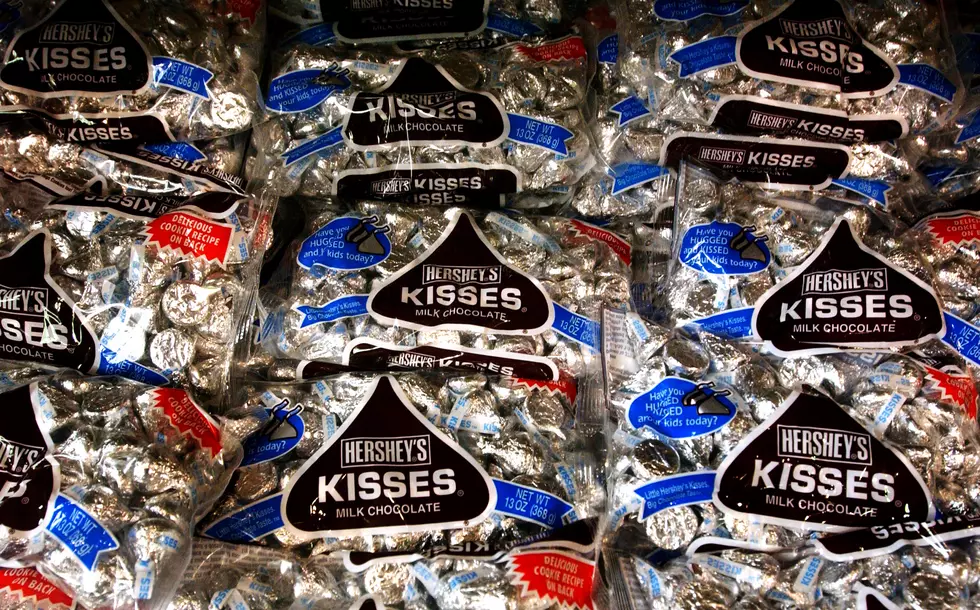 Hershey's Launches The Taste of Your State, But They Left Us Out!
Spencer Platt/Getty Images
Earlier this week, Hershey's announced that they were launching a new line of products based on their bestsellers that were customized to appeal to certain states.  For example, here is the "Flavor of New York."
Obviously, the reviewer was not very impressed with this particular flavor.  Let's try another.
...Ok.  Looks like we are 0-2.  Surely there is a state flavor that isn't terrible.  Let's keep digging.
Yay!  Looks like the Eureka state has a palatable flavor.  Check out the list of the rest of Hershey's offerings:
Coconut Almond-Flavored Hershey's Kisses - Hawaii
Twizzlers Key Lime Pie-Flavored Twists or Twizzlers Orange Cream Pop-Flavored Twists - Florida
PayDay BBQ Flavored Bar - Texas
And that's it!  There are only 6 varieties.  How is that not insulting?  Where are the caramel-coated pork rinds from North Carolina?  What about candied scorpions from Arizona?  And the biggest question of all, what about Louisiana?  Here's an idea, how about a "Cajun Kiss."  Chocolate with a little Tony's Chachere's for flavor?  Maybe some Louisiana hot sauce in the center?  Call me, Hershey's.