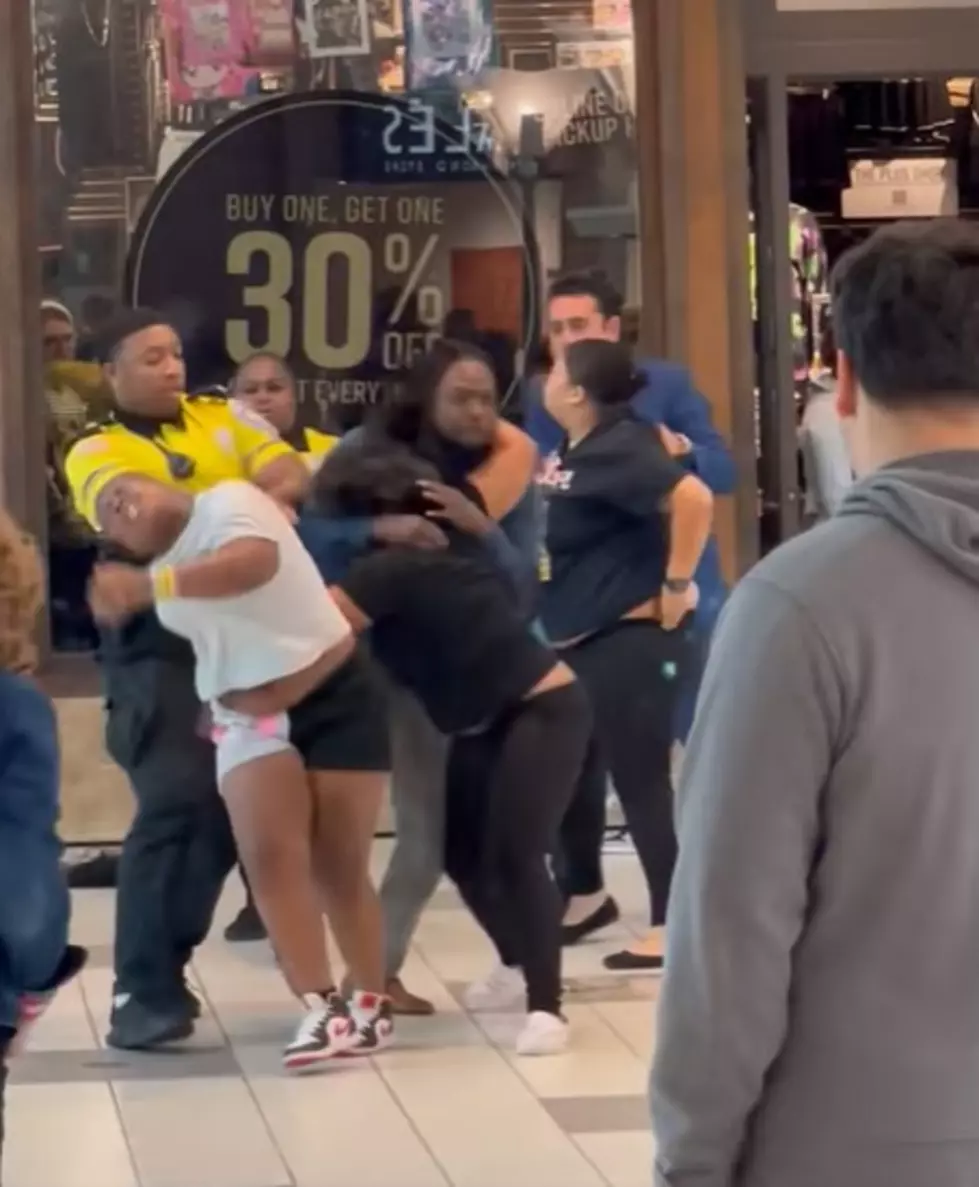 Holiday Shopping Brawl Breaks Out at Mall of Louisiana
Facebook/Shari Walker Morman
A video has surfaced on social media of a fight that took place at Mall of Louisiana in Baton Rouge.
The fight seems to have taken place on Saturday (11/19/22). The brawl seems to have stemmed from a disagreement between two women, and during the altercation a man, and another woman joined the fight.
Security can be seen trying desperately to break up the nasty fight, that was in full view of mall patrons including small children.
At one point in the video it seems even an employee from one of the stores tries to get in to break it up.
In the 47 second video it's hard to tell what prompted the wild brawl, or for that matter how it was resolved. No statements have been released by Baton Rouge Police about any arrests or injuries.
This time of year it's very important to practice patience in a public shopping situation. Things are about to get crowded at the retail stores with people rushing to get their Holiday shopping done. Tensions always rise in crowded situations with long lines. Just remember to breathe, count to 10, and don't end up in a viral fight video before the holidays.
Caddo Parish Violent Offenders for November 2022 (Mugshots)
The following inmates are those who were arrested for violent crimes in Caddo Parish during the month of November. All those pictured are considered innocent until proven guilty in a court of law.
The 7 Most Infamous Female Killers In Louisiana History
12 Kids Have Disappeared In Louisiana Since August 1st, 2022
More From K945, The Hit Music Channel