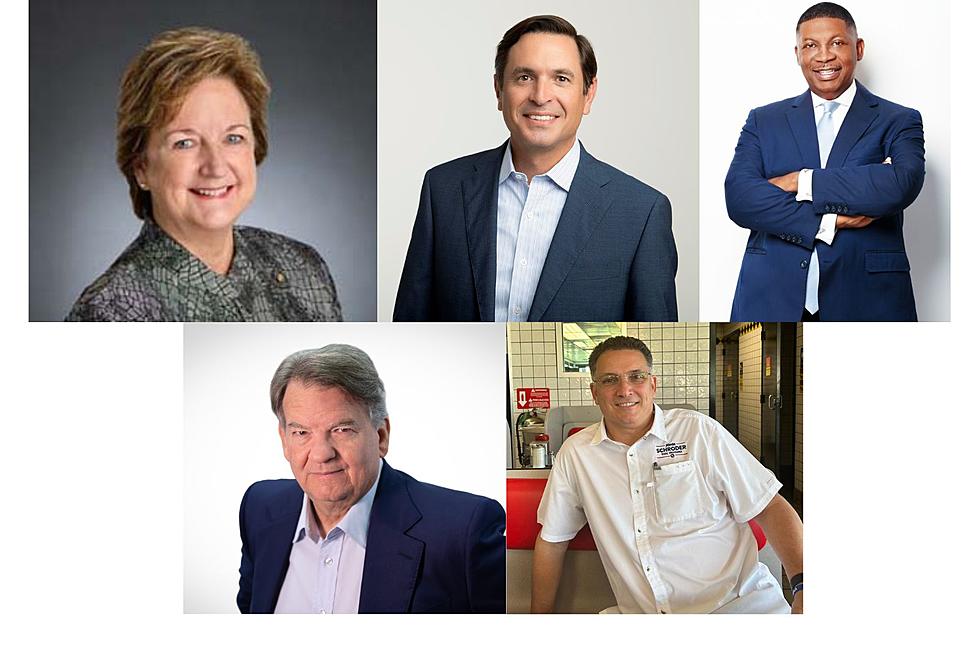 Louisiana Gubernatorial Candidates Discuss Insurance Crisis
Stephen Waguespack- Facebooklundyforlouisiana.comsenate.lawilsonforla.comfacebook.com/JohnSchroderLA/CANVA
Last night, five of the seven gubernatorial candidates participated in the first televised debate.  Among the topics discussed was the state's property insurance crisis. Four of the candidates say they would call for a special session immediately after taking oath.
Slidell Senator Sharon Hewitt said how the state regulates the industry needs to be changed.
"We need to allow insurance companies to operate in a free market and to set their rates. Current law in Louisiana allows the commissioner to establish the rates, that does not allow the insurance companies to manage the risk or to manage their portfolio," said Hewitt.
Former Louisiana Business and Industry president, Stephen Waguespack…
"I've already worked with Tim Temple, the incoming Insurance Commissioner, and put together that agenda. Yes, we have to ensure that the market is competitive but also, we must double down on legal reform, and take out some of those frivolous lawsuits, so we can put those savings out of one trial lawyer's pockets and into the pockets of homeowners where they should be," said Waguespack.
The sole Independent candidate, Hunter Lundy, said multiple hurricanes and the court system being shut down due to COVID only exacerbated the problem and there was little legal recourse.
"Everybody's going to have to speak the truth, everybody's going to have to act truthfully, everybody's going to have to come to the table. Yes, we'll do something about the FEMA program, we will fight the homeowner's program," said Lundy.
Democrat Shawn Wilson said he's for legislation that requires insurers to make payments in a certain time period, so policyholders receive the coverage they paid for.
"We will need someone to hold those big insurance companies accountable, and I'm the only candidate in this race that has over 25 years of working with individuals whether it's in Congress, in corporate America, or in government at different levels to get things done," said Wilson.
Treasurer John Schroder said he would call for a summit with several entities to discuss the best way to address the crisis.
"I'm going to lead this change. We've got to work with the commissioner and come up with some solutions. But at the end of the day, the billboard lawyers are going to have to sit at the table and you're going to have an opportunity to work with us, and if you don't? We're going to fix it one way or another," said Schroder.
Leading candidate, Republican Jeff Landry was invited, but decided not to participate in the debate. Representative Richard Nelson's polling numbers kept him from being invited to debate.
What Parishes Have the Most Fatal Crashes in Louisiana?
You might be surprised to see which area tops this list.
A Look At The Once Popular Shreveport Holidome Completely Dilapidated
The once very popular Shreveport Holiday Inn Holidome turned, Ramada was once the place to be for folks traveling through Shreveport Airport. The great Holidome sat on Financial Plaza in Shreveport for many years, and was considered a great place to spend your layover or delayed flight. Now the property is in total disarray with garbage littering the parking lot, and the (pretty hilarious) sheet-rope hanging out of a broken top-floor window.
More From K945, The Hit Music Channel