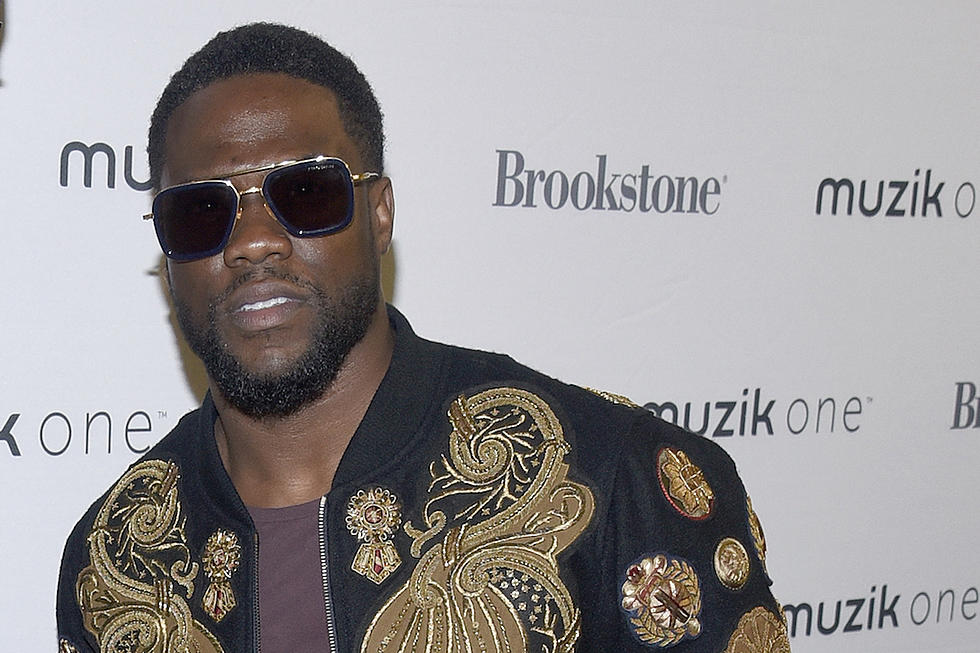 Kevin Hart's Extortionist Admits to Money Grab, FBI Is Currently Investigating
Matthew Eisman, Getty Images
Kevin Hart is going through some major drama right now. On Saturday (Sept. 16), the comedian went on Instagram to apologize to his wife and children and confess to his "wrong behavior." Although he didn't get into specifics, many are speculating that Hart has cheated on his pregnant wife, Eniko Parrish.
Now comes word that the FBI has identified the alleged extortionist who failed in trying to secure a multi-million dollar payday from the comedian. Shockingly, the woman in question reportedly has admitted to TMZ that she was trying to get paid off Hart for his philandering ways.
The reported sex tape is 4 minutes and 47 seconds long and is allegedly explicit. It shows a bedroom where two people are having sex on a bed - although you can't see them - and you hear a slap. In another clip, you see a naked man walking in the room, which looks like Kevin.
"The real reason Kevin Hart orchestrated the Texas Hurricane Relief Fund, this so-called good deed was done to get ahead as he knew this damaging footage was one click away from being exposed as the liar and cheater he is," said the alleged extortionist. "Kevin Hart was privy to me wanting to expose him as I have made countless attempts to expose this information to various blogs, in an attempt to also get paid."
Meanwhile, Hart is focusing on his family right now and nothing else. "The most important thing right now is his family," an insider told ETOnline. "He needs to keep his family together."
Hart's rep also released a statement to ET saying, "Someone tried to set Kevin up in a failed extortion attempt," his rep revealed. "As law enforcement is involved, we cannot comment further as it could affect the investigation."
Watch the Alleged Extortionist Video Explaining Why She's Exposing Kevin Hart
More From K945, The Hit Music Channel