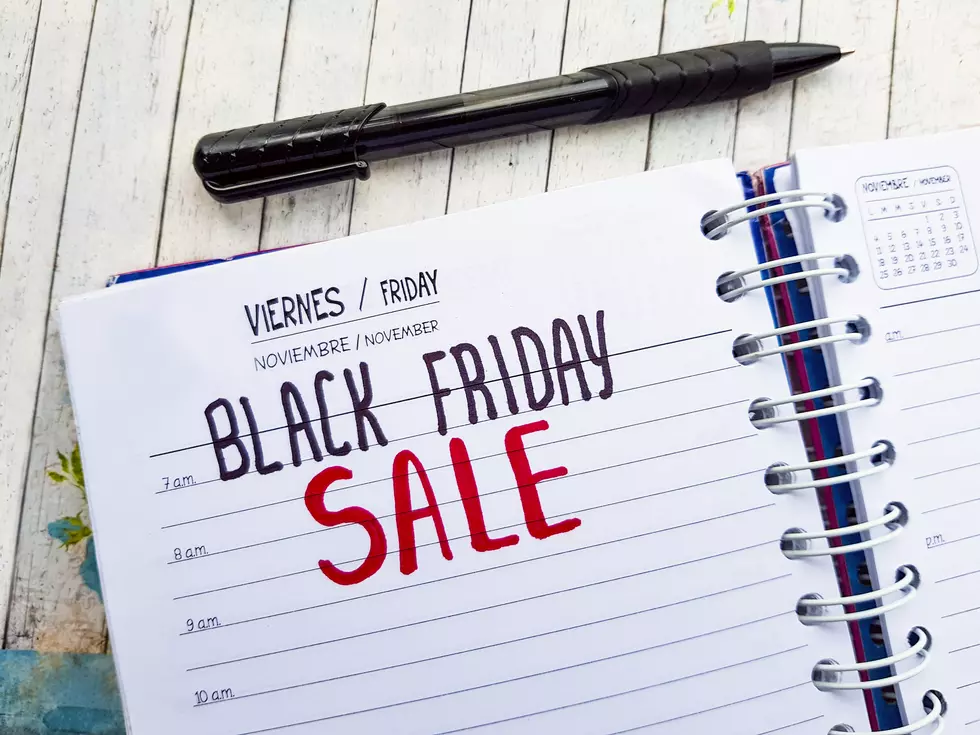 Knowing The Days Of The Week Are Important This Time Of The Year
Getty Images
Once the feasting is done at the Thanksgiving table, or even before in some cases, the commercialization quickly takes over as Christmas sales get underway.
What was once a Thanksgiving dinner, where sat down with our immediate and extended family for a nice dinner to give thanks, reflect and catch up is a thing of the past. Historically, once dinner was done it was time to look through the big sale ads and make a plan of attack to find the best deals on Christmas presents as we prepared for the crowds on Black Friday. Well, Thanksgiving dinner has turned into Thanksgiving lunch because so many retailers have opted to open around 3 or 5 p.m. on Thanksgiving Day. If we keep going down that path we'll be forced into having Thanksgiving breakfast!
In the world of retail, the days leading up to Thanksgiving and following the day of feasting have taken on their own personalities and have been given their own names beginning with Thanksgiving itself.
The day formerly known as Thanksgiving has become Gray Thursday because so many retailers have decided to open late on Thanksgiving to get a jump on Black Friday.
Speaking of Black Friday, this is traditionally the biggest day in the retail world when hundreds of thousands of items are on sale at a huge discount in many cases. Retailers count on big sales during this one day and in some cases it could make or break their sales year.
Then there's Small Business Saturday. This day was created by a credit card company to show support for local businesses because Black Friday was owned by the big box and chain retailers.
As of right now, we take a break on Sunday and get recharged for what's to come on Monday!
Monday has become the largest shopping day of the year for online retailers on Cyber Monday. Just like the big box retailers and small businesses, online retailers will run huge sales just like the brick and mortar stores did two and three days ago.
Once the mad dash and shopping are well underway comes time to support local non-profits and charities on Giving Tuesday. These organizations are here year round and do their best to support those in need within our communities and they are looking for support as well.
So when you look at the week beginning with Thanksgiving Day, there's something happening every day except on Sunday and Wednesday.
Just to recap, we eat, shop, shop again, shop small, shop online and give!
Gray Thursday
Black Friday
Small Business Saturday
Sunday - is just Sunday (for now)
Cyber Monday
Giving Tuesday
Wednesday - is just another Wednesday for now, just waiting for a name!
More From K945, The Hit Music Channel