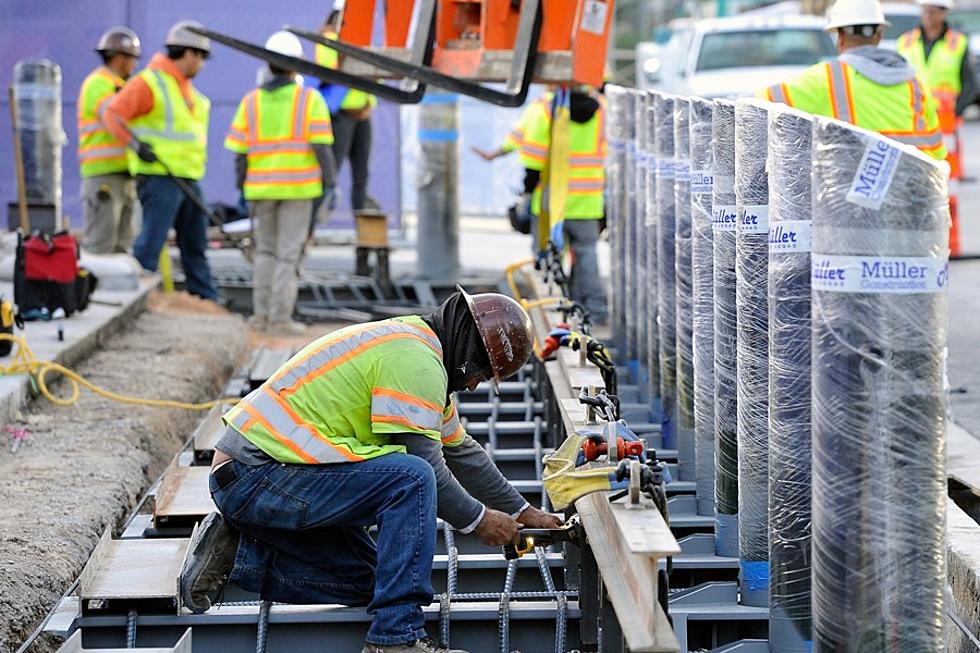 Louisiana DOTD Announces 19 Projects. What Do Caddo & Bossier Get?
getty images
The Louisiana Department of Transportation and Development announced Monday that 19 projects around the state recently received bids. According to the DOTD fifteen contractors presented apparent low bids totaling $51.1 million.
Well, as the adage goes, all politics begins at home. So, if Louisiana is going to spend in excess of $50 million on road and highway improvements...what's in it for the people in this part of the state?
DOTD Boss Highlights Major Caddo Parish Project
"As 2022 moves into its second quarter, we're pleased to announce 19 new projects around the state," said DOTD Secretary Dr. Shawn D. Wilson, "There are several overlay projects. There are also several projects to enhance the safety of the traveling public, most notably the installation of flashing yellow arrow signals throughout Caddo Parish."
Three Projects for Caddo Parish
Topping the list of total expenditures for the region is Caddo Parish, with more than $12 million in improvements planned. These include milling, patching and overlay on LA 538 between U.S. 71 and LA 1 at $789,945. Plans to add left turn lanes on LA 1 at Regal Dr. are priced at $3,721,842. And the costliest project, flashing yellow arrows throughout the parish, coming in at $7,592,903.
A Pair of Jobs for Bossier
Across the river in Bossier Parish a pair of projects are in the works. An exit ramp extension on I-20 eastbound at LA 157 at will cost $846,087 and a shared-use trail in north Bossier will run $640,163.
One Plan for Webster and It's a Big One
And for Webster Parish, one major project is taking shape. That's the replacement of Dorcheat Bayou Bridge on LA 160 at a cost of $9,387,832.
When bids for projects are received, the "apparent low bidder" is identified, though the process of actually finalizing and awarding the contract takes about 30 days. Bids deemed outside of a projected range usually call for a more extensive review. If a review is deemed necessary, the DOTD may opt to have the project re-bid.
To see the complete list of statewide projects, their location and projected costs JUST CLICK HERE!
Largest Shreveport City Salaries After 2022 Pay Raises
Earlier this year, Shreveport employees received a 13% pay increase across the board. This salary information was provided by the City of Shreveport after a Public Records Request, and reflect salaries after those raises started. We will list the City Department, and Position, exactly as they are described by the City of Shreveport in the Public Records Request.
Caddo Correctional Bookings for Easter Weekend 2022
The following mugshots are those who booked to Caddo Correctional Center through the dates of 4/15/22-4/17/22. Some of these inmates have already been released, and some have yet to stand trial for their charges, and are considered innocent until proven guilty.
States With the Most Proved Oil Reserves
More From K945, The Hit Music Channel