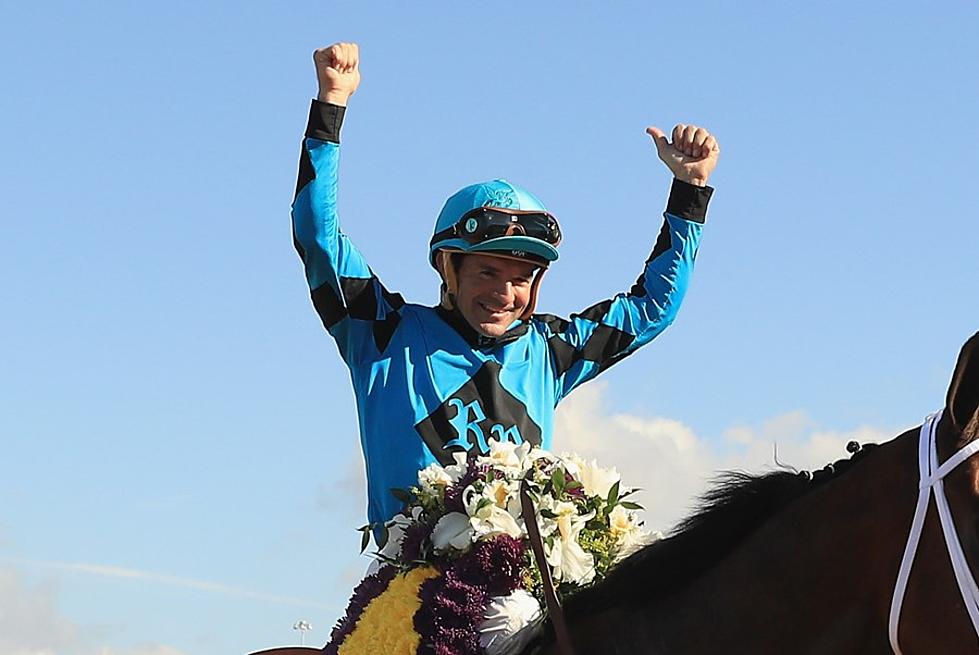 Louisiana's Greatest Jockey Arrested for Domestic Abuse
getty images
Hall of Fame jockey Kent Desormeaux, winner of seven of horse racing's Triple Crown races, was arrested on a domestic abuse charge in Louisiana last week.
The 51-year-old Desormeaux, a Maurice, Louisiana native, was taken into custody on a specific charge of abuse/ battery / strangulation in Breaux Bridge by St. Martin Parish Sheriff's deputies.
The jockey, who has a history legal troubles fueled by alcohol abuse, posted bail of $25,000 and was released within hours. Though no court date has been set, Desormeaux could face a suspension by racing's regulatory officials.
According to a report in the racing website DRF,  "Desormeaux admitted to consuming alcohol 'throughout the year,' a violation of an agreement he signed in December 2020...stating that he would refrain from 'using any mind altering and mood changing substances' from Dec. 14, 2020 through Dec. 26, 2021."
In that same story, DRF also says that in 2010 and 2012, Desormeaux failed Breathalyzer tests on race day. In 2011 he entered a guilty plea on a charge of disorderly conduct after hitting a security guard with his car at Saratoga Race Course in New York.
In 2016 Desormeaux went into an alcohol rehabilitation facility just a week after winning the Preakness. His troubles continued in 2020, when he was suspended for 15 days by the California Racing Commission after he used a racial slur against a Black cameraman.
Desormeaux holds the American record for most victories in a single year, accumulating an astonishing 599 wins in 1989. His record in horse racing's Triple Crown events is just as impressive with three wins in the Kentucky Derby (1998, 2000, 2008), three in the Preakness Stakes (1998, 2008, 2016) and one in the Belmont Stakes (2009).
He was also the winner of Louisiana Downs Super Derby in 1994, riding Soul of the Matter to victory.
In 2004 Desormeaux was inducted into the horse racing's Hall of Fame and he twice captured the sport's Eclipse Award for jockey of the year (1989, 1992).
10 Greatest Fictional Athletes of All Time
Bizarre Sports You Have to Check Out, Part 2
Top 10 Louisiana Foods For Super Bowl Sunday
These Louisiana foods will help turn up your Super Bowl party.
More From K945, The Hit Music Channel