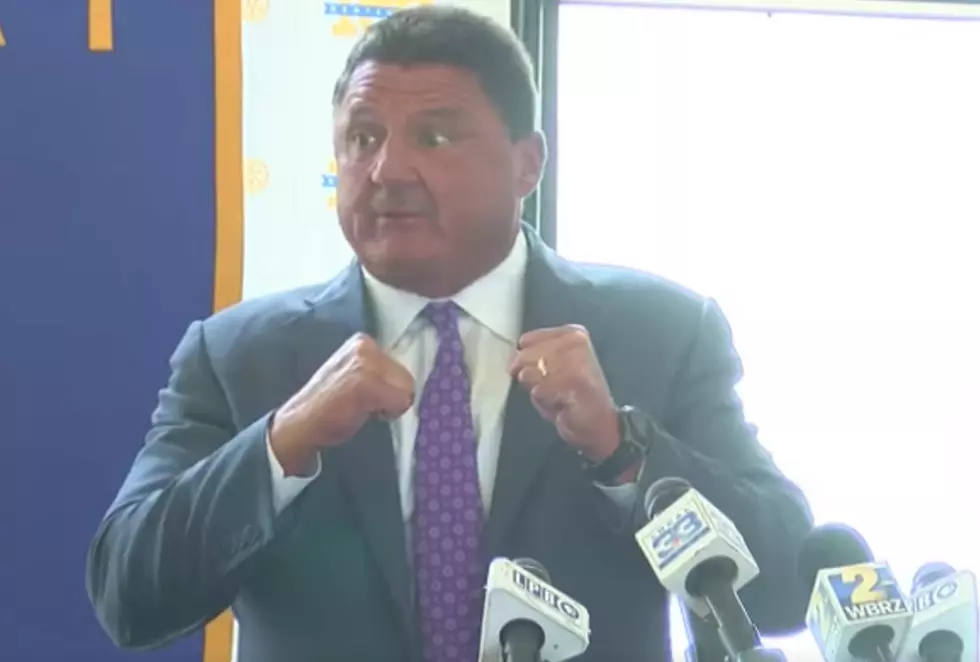 LSU Coach Ed Orgeron Talks About High Expectations [VIDEO]
Facebook Via Jacques Doucet
This is something special.
Coach Ed Orgeron was addressing the Rotary Club in Baton Rouge when he spoke about high expectations.
In typical Coach O fashion, he got very animated when discussing high expectations for his LSU football team.
The highlight here for me was when coach said that his team can't get the "big head" going into the season. And I agree with him here.
Turn up the volume and enjoy! Get em Coach!
More From K945, The Hit Music Channel