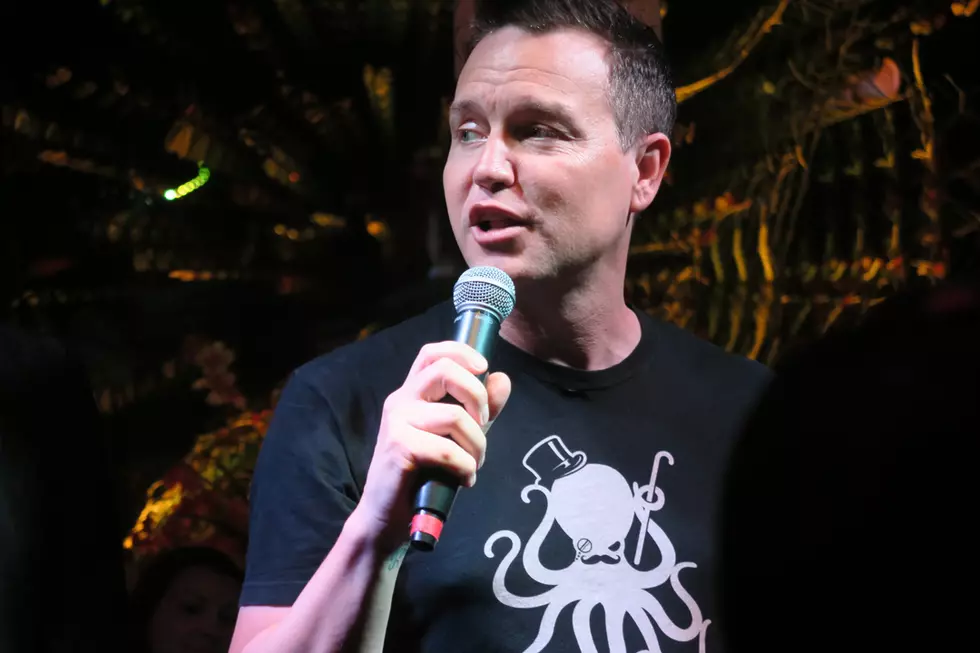 Mark Hoppus: Blink-182 Reunion With Tom DeLonge 'Completely Unfounded Rumor at This Point'
Chad Childers, Loudwire
While appearing on Los Angeles radio station KROQ-FM, Blink vocalist Mark Hoppus was asked about the reunion rumors, to which he responded, "There is not any talk of that right now. I mean I'll never say never to anything, but that is a completely unfounded rumor at this point."
Since the band's estrangement with DeLonge, Alkaline Trio's Matt Skiba has been filling the void and the group is actually closing in on a new album. "There is not an exact date," Hoppus said when asked about the release. "It is coming out this summer. I was just on the phone earlier today with Ron Perry, who's the head of our label, and we are figuring out the exact launch date. But we are finalizing mixes right now, we have about half the album mastered, and the announce on when the album will be released will be forthcoming."
Blink-182 will be hitting the road later this month, kicking off a tour with Lil' Wayne and Neck Deep starting June 27 in Columbus, Ohio. See all of the scheduled dates here. The group also just released a new song called "Blame It on My Youth."
Blink-182's Mark Hoppus Speaks With KROQ-FM
2019's Most Anticipated Hard Rock + Metal Albums
More From K945, The Hit Music Channel