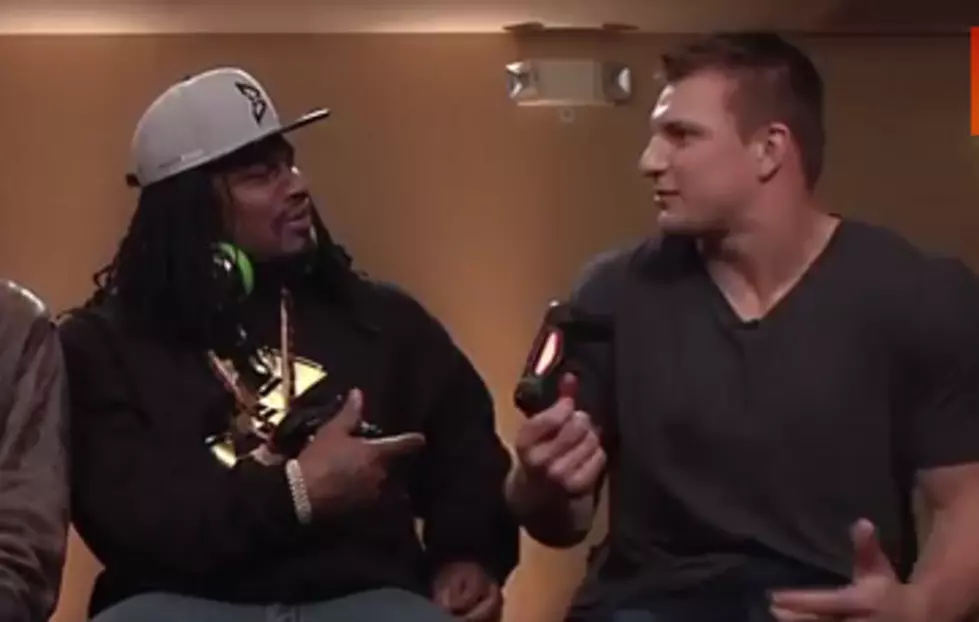 Marshawn Lynch, Rob Gronkowski, and Conan O'Brien Play Mortal Combat and it's Hilarious [VIDEO]
Team Coco via YouTube
What happens when Beast Mode, Gronk, and that red-headed talk show guy get together for a little Mortal Combat? The funniest 11 minutes you'll see today!
Conan O'Brien got together with the star running back for the Seahawks, Marshawn Lynch, and stud tight end for the Patriots, Rob Gronkowski. The two face off in this year's Super Bowl this Sunday, so why not amp up the trash talk a little bit with some Mortal Combat?
The video also features a quick halftime show by Conan himself, and Marshawn even teaches his signature crotch-grab!
Warning: Nasty Mortal Combat game-play in the video!