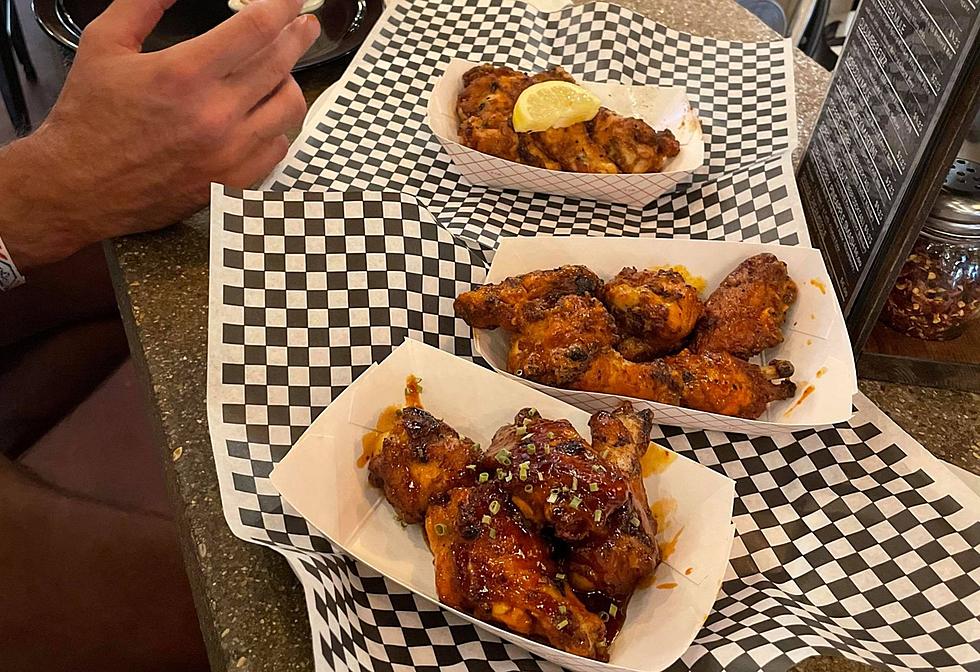 Finally a Mexican Pizza You Don't Have to Be Tipsy to Enjoy
Krystal Montez
We all have had the feeling of walking into a restaurant knowing exactly what we're going to order but then the waiter or waitress totally ruins your plans. Right?
This Happens to Me All the Time at Flying Heart.
Normally I walk in determined to order a Ceasar salad and wings. If you have never had the wings at flying heart you're missing out. The crawfish dry rub wings are unreal, they're simply delicious. Believe it or not, the salads are good too. I love the Ceasar salad, it's simple and fresh and delicious. Plus you can brag you had a salad at lunch.
If You Don't Take a Risk on New the Pizza at Flying Heart You're Missing Out.
I first took a leap and tried the "Fahgettaboudit" Pizza. This pie was loaded down with marinara, pepperoni, salami, meatballs, provolone & parmesan cheese, topped with oregano, red and black pepper. Of course, I took the liberty of adding jalapenos to mine because I need spice. It's my toxic trait. It's a pizza I dream about often. Since trying this pizza, I always give the monthly pizza a chance.
Flying Hearts Pizza of the Month for August is a Mexican Pizza.
I don't go to Taco Bell unless it's 1:00 a.m. and I am feeling really tipsy if you know what I mean. The crew at Flying Heart convinced me to try the pizza of the month even though I wasn't tipsy. "I can't enjoy a Mexican pizza unless I am drunk. I probably won't like it." Those were my famous last words before I tried the most incredible Mexican pizza of all time.
Why Am I Upset? I Just Now Tried the Pizza Of the Month.
You have until the end of the week to try this pizza. The Mexican Pizza starts with a cauliflower crust, then it's stacked with seasoned ground beef, refried beans, melty cheese, and enchilada sauce it is finished with Roma tomatoes, green onions, black olives, and sour cream.
Brunch Options in Shreveport
The Best Wings in Shreveport-Bossier
Check Out the Food at Ghost Ramen in Shreveport
More From K945, The Hit Music Channel