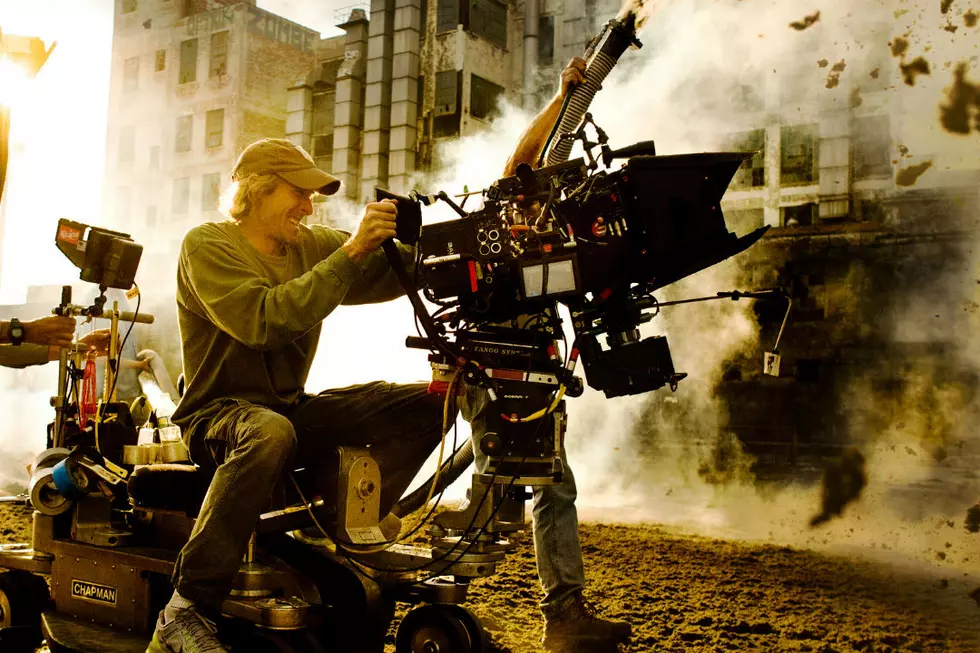 Michael Bay Might Direct a Movie About Hunting Down Mexican Drug Lord El Chapo
Paramount
Now that he's finished with Transformers, Michael Bay is in search of his next project, which may come in the form of a movie about elusive drug kingpin El Chapo. Sony Pictures has finally obtained the film rights to the book Hunting El Chapo: The Thrilling Inside Story of the American lawman Who Captured the World's Most-Wanted Drug Lord, and Michael Bay is on their potential list of directors.
Deadline reports that Sony and Bay are negotiating now, and an offer will be "coming imminently." Hunting El Chapo is written by Douglas Century and Cole Merrell, the latter of which is actually a pseudonym for the American DEA agent who finally captured the notorious cartel leader after ten years. El Chapo is currently facing 17 charges of drug trafficking, murder, kidnapping, and money laundering.
Michael Bay is big on true crime — his 2013 movie Pain & Gain was told after the true story of a group of Florida bodybuilders who get caught up in extortion and kidnapping. And he has enough of a distinct personal style to potentially keep this from becoming another Sicario. This actually makes two El Chapo-themed movies in the works, along with Ridley Scott's The Cartel for Fox, which is fiction modeled after the El Chapo saga.
If you're interested in checking out the source material before you see the movie, Merrell and Century's book hits shelves October 17, around the time the drug lord himself is slated to go on trial.
More From K945, The Hit Music Channel