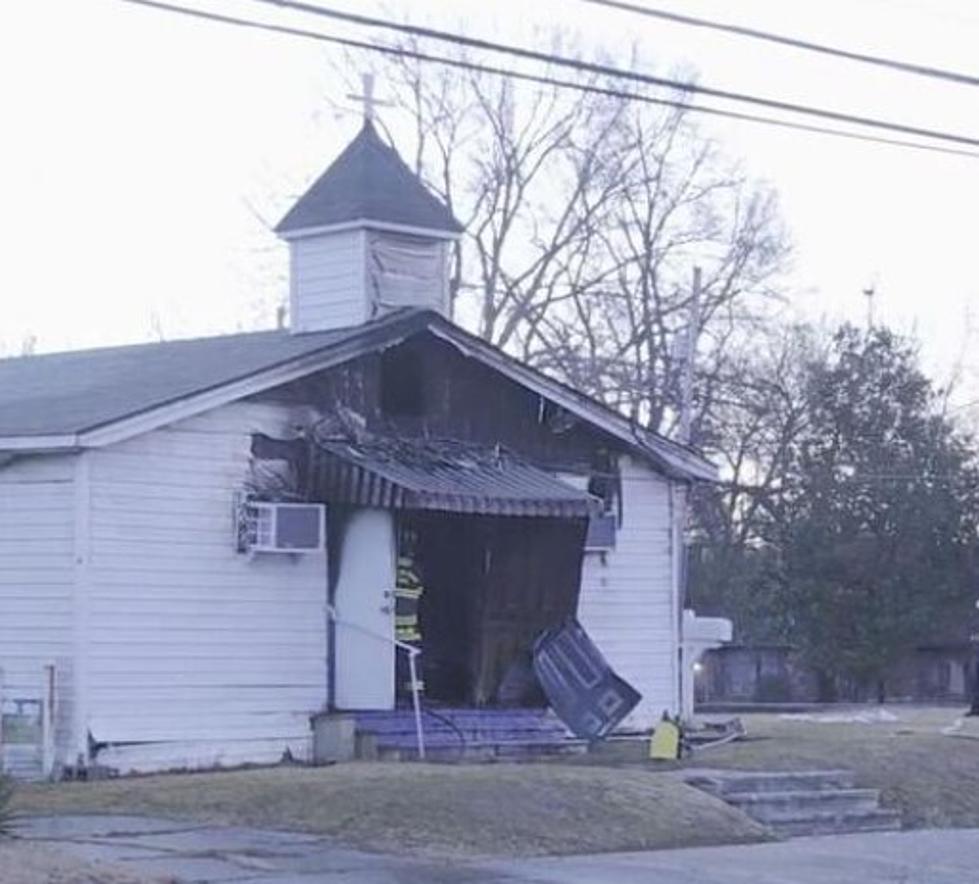 Morning Fire Destroys Shreveport Church
Via: KTBS
Shreveport Fire Fighters were dispatched to the 5200 Blk. of Broadway Ave. this morning for a church fire. Caddo 911 received the initial report of a building on fire from a citizen passing by the Mt. Carmel Baptist Church and firefighters were dispatched at 3:19 am. Fire Crews from Fire Station 14 arrived on scene at 3:23 am and reported heavy smoke and fire coming from the front and side of the church.
Fire crews initially entered the church, as crews were battling the flames the conditions inside the structure deteriorated. The situation inside the structure became unsafe for interior fire attack operations and the incident commander ordered a defensive fire attack operation. Firefighters directed hose streams into the structure and a ladder truck was used to bring the situation under control. The situation was placed under control at 4:04 am.
There were 11 Fire Units and 32 Firefighters dispatched to the fire. There were no injuries reported and the fire is currently under investigations. The church received extensive damage and is a complete loss.
Caddo Correctional Center Bookings 2/11 Through 2/13
The following mugshots are those who were booked in to CCC over the weekend of 2/11/22 through 2/13/22. Some have already been released, and many have not yet been to trial, and are considered innocent until proven guilty.
Caddo Correctional Bookings for 2/4/22 Through 2/6/22
The following are individuals who were booked in to the Caddo Correctional Center through the dates of 2/4/22-2/6/22. Many of the inmates have not yet been to trial, and are considered innocent until proven guilty.
Top 10 Inmates Locked Up the Longest Awaiting Trial in Caddo
Caddo Parish has dozens of inmates in jail who have been waiting long before Covid to go to trial.
More From K945, The Hit Music Channel