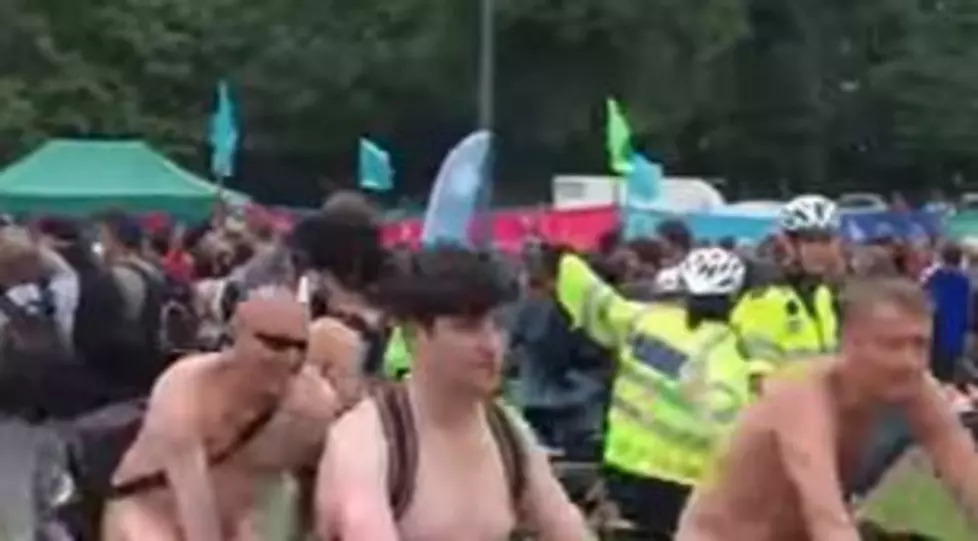 Naked Cyclists Set To Roll Through New Orleans This Weekend
Dan Tube via YouTube
New Orleans and nudity, it's a match made in well, New Orleans. A city that is known for its bawdy behavior will probably once again be responsible for raising more than a few prudent eyebrows this weekend.
Saturday, June, 10 is World Naked Bike Ride day. It's not my particular thing but if you happen to be traveling to the Big Easy on Saturday and happen to have the kids in tow you might want to plan your route and visiting times accordingly. Or, you can prepare yourself to have "that" conversation on a city sidewalk in front of a pawn shop.
There is a reason why bicyclists are going to this extreme. It's not to draw attention to naked bodies, it's more so to draw attention to cyclists in general. Whether a motorist chooses to acknowledge the fact or not, they do have a right on the roads as well.
Oddly enough some of the biggest complaints about the ride have come from the cyclist themselves. It has to do with crude remarks and sexual innuendos made generally toward the female cyclists as they ride through certain parts of town.
Hmm, you're riding a bike naked you can't expect everyone to act like they have home training. I agree it's wrong and it's sad, but to not expect it is just being a bit naive.
Now the fact that some spectators have fired paintball guns at the riders and used baseball bats as weapons is criminal in my mind. Those people should have to ride a bike naked without a seat. I told you I was a fan of cruel and unusual punishment.
Here's the route if you'd like to cheer and not jeer or if you'd like to not have to shield your eyes while you're in New Orleans Saturday.
More From K945, The Hit Music Channel