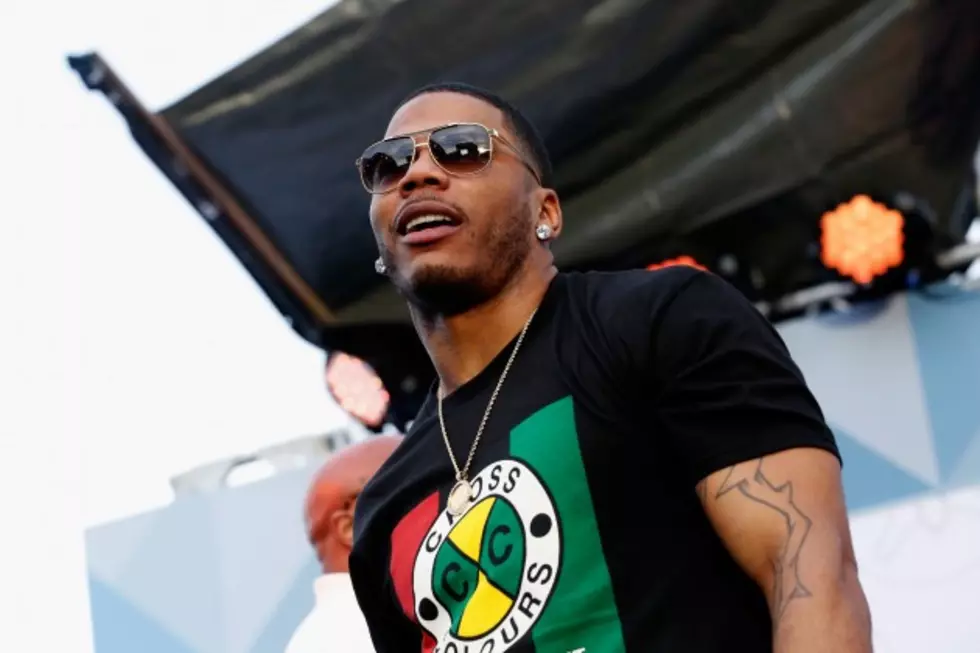 Nelly Arrested On Felony Drug Charges
Getty Images
Tennessee state troopers arrested rapper Nelly Saturday on drug charges, including felony possession, People magazine confirms.
Nelly and five other people were riding in a Prevost motor coach bus when they were pulled over in Putnam County for not displaying a U.S. Department of Transportation and International Fuel Tax Association sticker, authorities report.
Once inside the bus, troopers detected a strong odor of marijuana. A subsequent search revealed a bag of multi-colored rocks that tested positive for methamphetamine, a "small amount of marijuana and several handguns, including a gold-plated 50-caliber Desert Eagle pistol.
Nelly was then arrested for felony possession of drugs, simple possession of marijuana and possession of drug paraphernalia.
Authorities say that one of the five passengers was Brian Jones, 44, a convicted felon who was in possession of a handgun.
Both Nelly and Jones were booked into the Putnam County Jail. They have since been released after posting bond, according to People.
More From K945, The Hit Music Channel