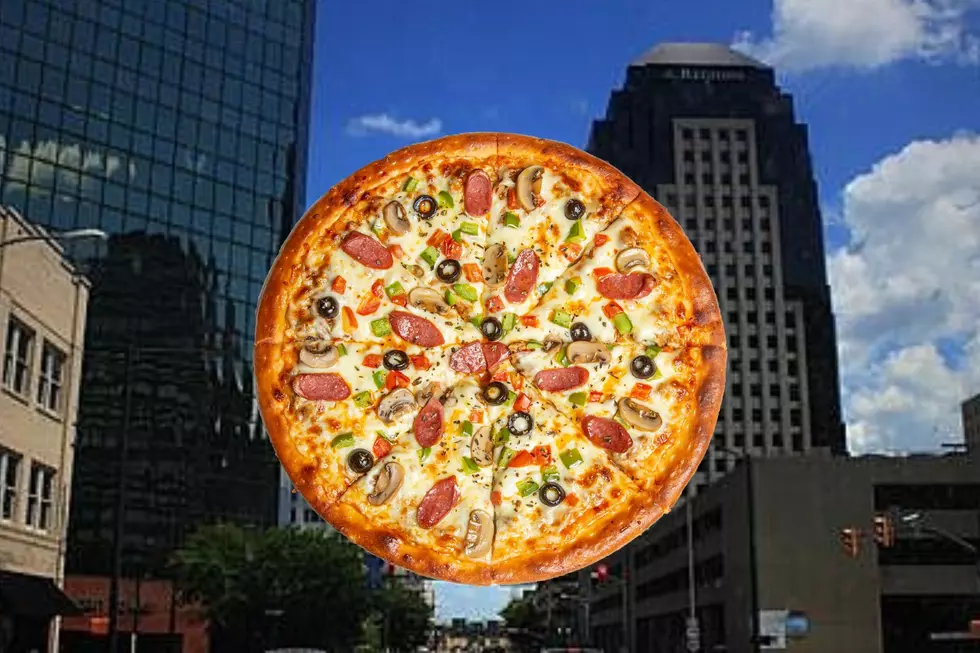 Get Crusty! Celebrate National Pizza Week in Shreveport-Bossier
Canva/A. Currier
Go ahead and celebrate National Pizza Week by visiting a different local pie shop in Shreveport-Bossier each day. We won't judge you, we'll go with you!
National Pizza Week starts on the second Sunday of January and that just happens to be this Sunday, January 15, 2023.
We can't think of a better way to celebrate National Pizza Week than by eating pizza every day. In fact, we're guessing that most folks would agree because a survey found that 98% of Americans like pizza, and 43% say it's their favorite fast food. That means that pizza is second only to hamburgers when it comes to fast food.
New York-style pizza is the most popular kind of pizza in the south.
The pizza experts at Pizza Today say that New York-style pizza is 'crispy, a bit chewy, foldable, and light on the toppings.' While we're not so sure about that whole 'light on the toppings' part, because we love a loaded meat lover pie, you can always find pizzas with a twist in our area.  Just think of Johnny's Sweep the Swamp and I'm sure you'll agree.
So where should you celebrate National Pizza Week in Shreveport-Bossier City? That's easy! Here are Shreveport-Bossier's best pizza places thanks to Stacker.com with data compiled from TripAdvisor.com. Now get out there and show those pizzas who's boss!
Best Pizza in Shreveport-Bossier? Here's Our Top 5 Favorite Pies
The top five pizza places in Shreveport-Bossier according to Stacker.com compiled with data from TripAdvisor.com.
Read More: Louisiana Restaurants Featured on 'Diners, Drive-Ins & Dives'
Read More: Shreveport-Bossier's Most Unique Landmarks
More From K945, The Hit Music Channel