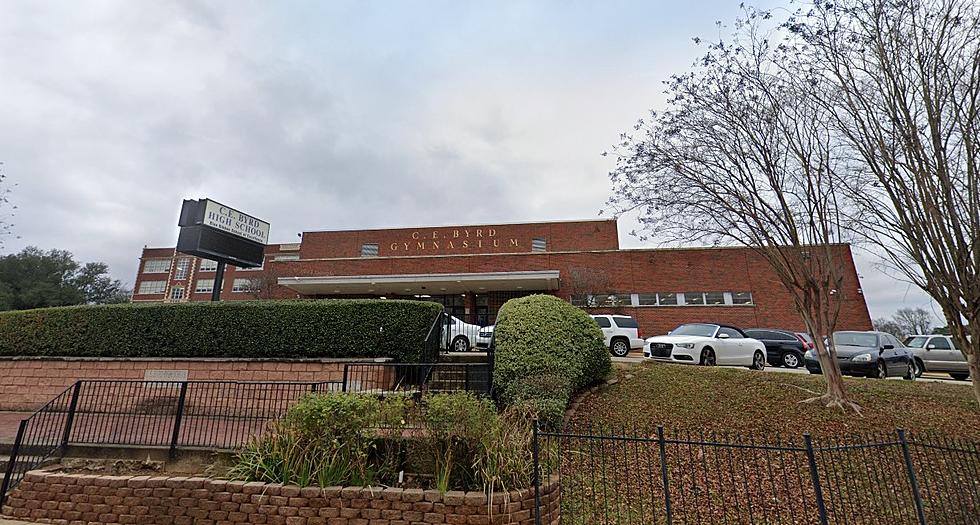 Police Respond to Possible Armed Person Near Byrd HS in Shreveport
via Google Maps
According to multiple reports online, Shreveport Police and other local law enforcement agencies are investigating reports of an armed person near C.E. Byrd High School in Shreveport.
A call to to law enforcement was made around 11:45 this morning (Wednesday September 6th). According to KSLA, more than 25 units from Shreveport Police and the Caddo Sheriff's Office responded to the call.
At this time, it is unknow whether the alleged armed person was around the school or in it. However, according to a social media post made by KSLA, there's video of officers in the school searching for the suspect. You can watch the video below:
There are also multiple reports coming in on social media from concerned parents. The parents are saying the school is locked down and due to safety concerns, they can't take their kids home.
We have received an update from SPD. They say there was an armed person in the area but they have not been found as of yet.
This is a developing story. We will post updates as they come in.
Unsolved Serial Killer Cases In The Louisiana Area
These are cases involving suspected serial killers tied to Louisiana. Some of these cases do not have official connections to the state, but some happened close enough to the state line to gain attention in Louisiana. Some of these killers may also be responsible for a portion of the unsolved missing or murdered victims in Louisiana, based on additional information.
Caddo Parish Violent Offenders for 8/26-9/1/23
The following booking photos are those who were booked to the Caddo Correctional Center for crimes of a violent or sexual nature. All those pictured are considered innocent until proven guilty.
What Parishes Have the Most Fatal Crashes in Louisiana?
You might be surprised to see which area tops this list.
More From K945, The Hit Music Channel