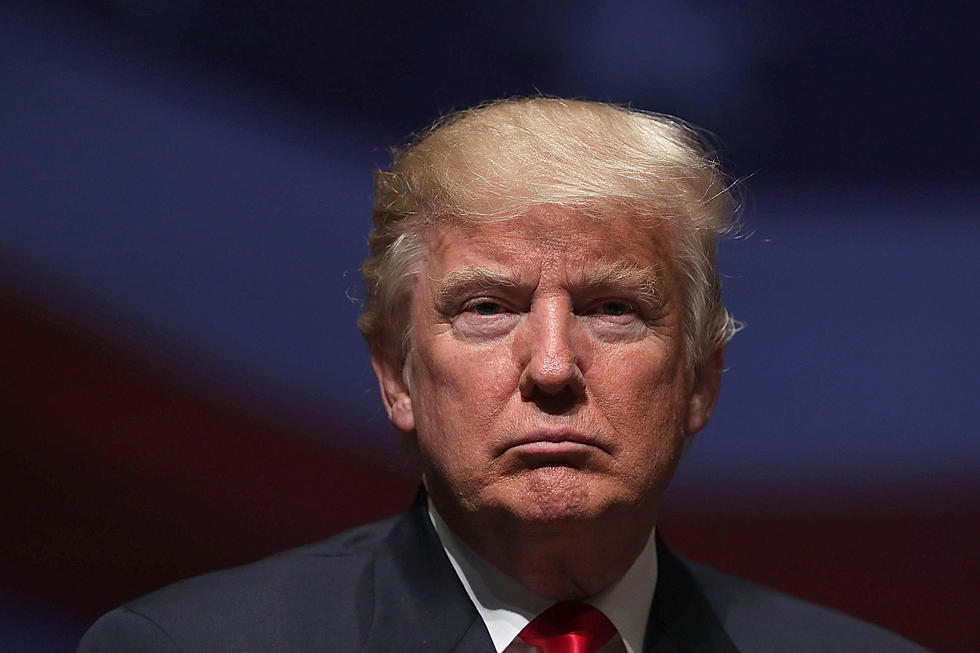 President Donald Trump Impeached On A Bipartisan Vote
Alex Wong/Getty Images
Enter your number to get our free mobile app
The United States House of Representatives voted to impeach President Donald Trump today on a vote of 232 to 197. Making President Trump the first President to ever be impeached twice.
Unlike the first impeachment President Trump faced, this impeachment comes on a bipartisan vote, with 10 Republicans joining all of the House Democrats in voting to impeach. The 10 same-party votes to impeach makes this the most bipartisan impeachment vote in US history.
The Republicans who voted to impeach are:
Liz Cheney of Wyoming
Adam Kinzinger of Illinois
John Katko of New York
Fred Upton of Michigan
Peter Meijer of Michigan
Tom Rice of South Carolina
Jaime Herrera Beutler of Washington
Dan Newhouse of Washington
Anthony Gonzalez of Ohio
David Valadao of California
This impeachment is over a single Article of Impeachment, the charge is "Incitement of Insurrection". The charge is tied to the deadly attack on the United States Capitol last week, where a group of pro-Trump rioters broke into the Capitol Building, destroyed Federal property, stole items, and threatened lawmakers. The attack left at least 5 people dead, including a police officer.
During the heated debate today, Louisiana's Congressional delegation got involved. Louisiana Republican Congressman Garret Graves said the impeachment was "pointless", since President Trump will be out of office next week. However Graves did denounce the President's behavior on January 6th.
Democratic Congressman Cedric Richmond made his final speech on the floor, suggesting that some other members of Congress may have been "co-conspirators" in the attack on the Capitol. Richmond finished his speech by saying, "Simply put: we told you so. Richmond out." 
The impeachment will now be sent to the United States Senate for trial, where its unclear what will happen next. Initial reports this week suggested that Senate Majority Leader Mitch McConnell was open to the impeachment, and could possibly support it. However new reporting casts doubt on that. It's possible the Senate will not take up the impeachment until after President-Elect Joe Biden takes office.
Read More: WHAT ARE THE MOST POPULAR COCKTAILS IN LOUISIANA?
More From K945, The Hit Music Channel