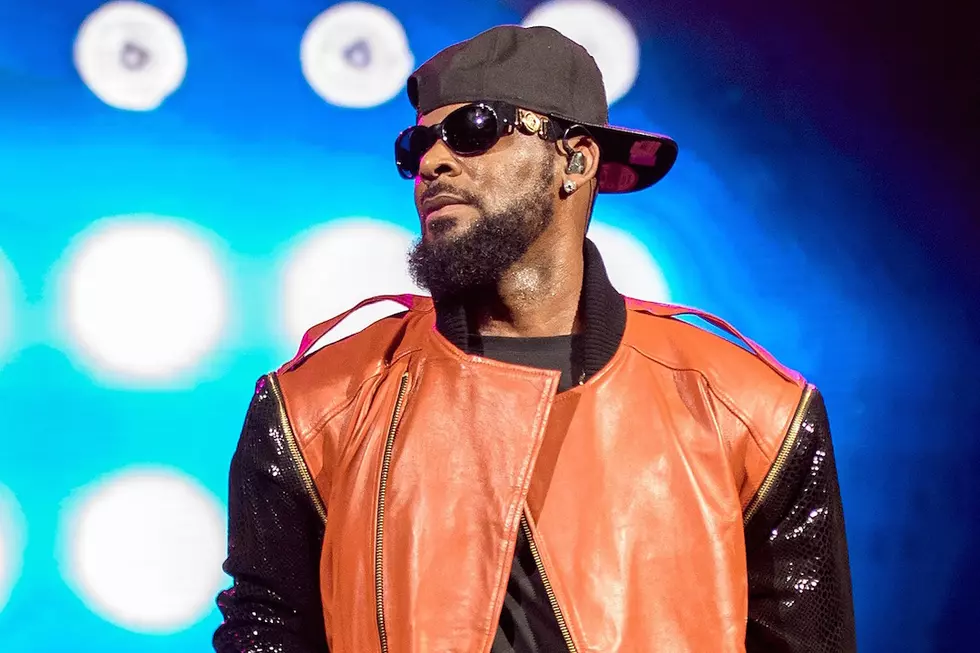 R. Kelly Responds to #MuteKelly Protest: 'I Am Infuriated and Heartbroken'
MIke Pont, Getty Images
The women's organization sent a letter to RCA Records (Kelly's label), Spotify and Apple Music urging them to stop supporting Kelly. They also urged the venue in North Carolina to cancel Kells' next live show on May 11. Over the weekend, Kelly was dropped from the lineup of a Chicago concert due to the #MuteRKelly campaign.
R. Kelly reportedly issued a statement regarding the backlash and new sexual misconduct allegations. According to U.K. tabloid Metro.co.uk, the veteran singer wrote:
My team has advised me that this is not a proper platform to express my emotions. I will not discuss details about these false allegations that have been made against me. I will say that I am infuriated, and I am heartbroken by the false claims against me. These accusations being perpetuated by the media is an attempt to distort my character and to destroy my legacy that I have worked so hard to build. These allegations have created a character of me that is not the truth of who I am nor what I am about.

The women in my life are consenting adults and they with me on their free will. I am a God-fearing man, a son, a brother, and most importantly a father. The media has dissected and manipulated these false allegations to reach their own conclusions about me and what I do in my personal life. My focus has always been music and being in the music industry. At this time, my faith and my love for music are the only things that has not been affected. 'The devil is a liar. To whom much is given, from him much expected.'

To my fans, I love you all from the deepest part of me. I am nothing without you, my fans. Thank you very much for all your support. I am a God-fearing man and through God's grace and mercy, I will survive.
R. Kelly also posted a video on his Instagram page apologizing to his fans for the cancelation of the Chicago event. He said that it wasn't his fault and that he's going to speak to his attorneys and figure out why he was dropped from the show.
"I never heard of a show being canceled because of rumors. I guess there's a first time for everything, so I apologize to you guys," he said.
20 Best R&B Albums of 1997
More From K945, The Hit Music Channel