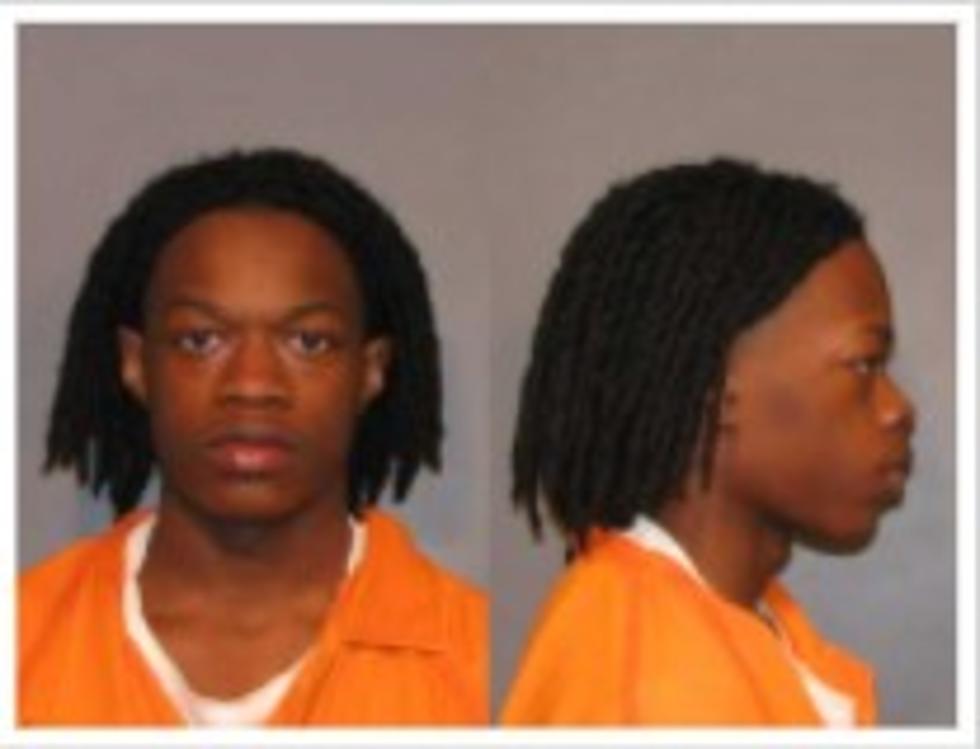 Alleged Rape at Shreveport High School Leads to Arrest of Teenage Boy
Mugshot from CPSO
According to Caddo Parish Sheriff Steve Prator, at approximately 1:00 pm Thursday, January 27, Caddo Sheriff's detectives were notified about an alleged rape of a student on the campus of Green Oaks Performing Arts Academy in Shreveport.
That report led to an immediate investigation by detectives which ended in the arrest of 18 year old Kristopher Farris who was booked into the Caddo Correctional Center on charges of second degree rape.
According to law.justia.com, second degree rape in the State of Louisiana is described as:
Second degree rape is rape committed when the anal, oral, or vaginal sexual intercourse is deemed to be without the lawful consent of the victim because it is committed under any one or more of the following circumstances:

(1) When the victim is prevented from resisting the act by force or threats of physical violence under circumstances where the victim reasonably believes that such resistance would not prevent the rape.

(2) When the victim is incapable of resisting or of understanding the nature of the act by reason of stupor or abnormal condition of the mind produced by a narcotic or anesthetic agent or other controlled dangerous substance administered by the offender and without the knowledge of the victim.
Along with the horrors experienced by the young student in this instance, is the realization of just how out of control sexual crimes are in America.
Just How Bad Is The Issue?
According to the Criminal Justice website:
roughly 1.3 forcible rapes occur each minute in the United States
Their report goes on to state:
roughly 80% of students in public schools have experienced sexual harassment by school administration or personnel or by their peers. In another study on dating violence in high schools conducted by Molidor and Tolman, 46% of the students stated that the dating violence had occurred on school grounds.
The Numbers Are Sobering
Just consider that in a National Violence Against Women Survey, we find that over one half of all females were younger than the age of 18 when they were raped.  And of those surveyed, slightly less than one third were between the ages of 12 and 17.  And we see in the Molidor and Tolman study listed above, nearly one half of the instances of dating violence occurred on school grounds.
So obviously, this is not just a Shreveport issue. This is a national pandemic.
But, in light of Shreveport's recent national spotlighting, due to the violence at another Shreveport high school, which resulted in the formulation of the highlighted, "Dads on Duty", it leaves parents with the burning question, "How safe are my children in a Shreveport high school?"
Caddo Corrections Bookings for January 21st-23rd
The following are mugshots from Caddo Correctional Center. Some of these inmates are awaiting trial and are presumed innocent until proven guilty. Some of these inmates may have also bonded out at the time of this report.
The 5 Most Important Lessons You'll Learn From Your Grandchildren
Louisiana's 10 Most Deadly Roads
More From K945, The Hit Music Channel