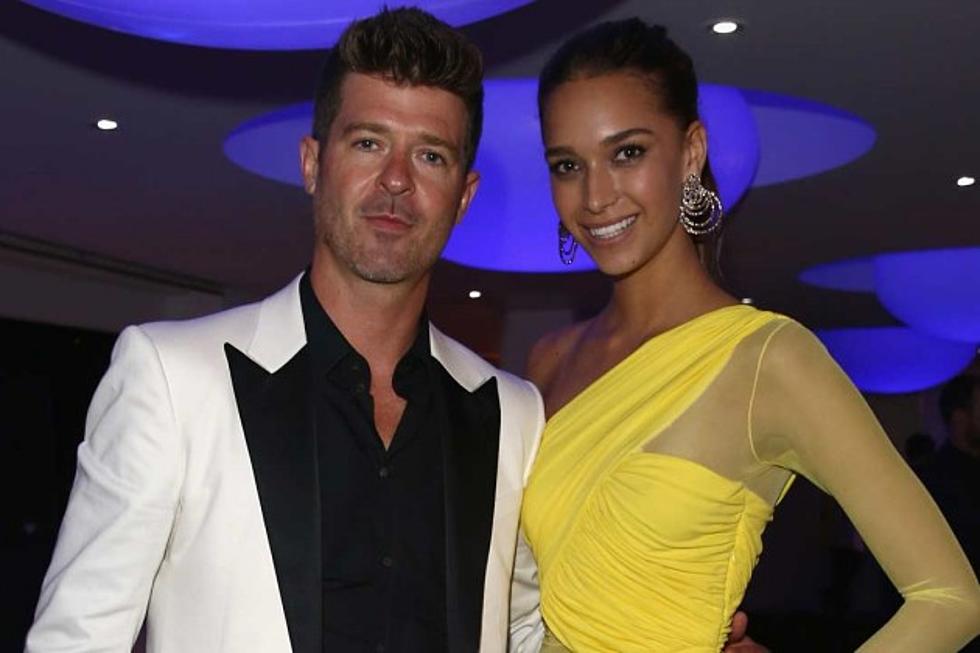 Robin Thicke Is NOT Engaged to His 20-Year-Old Girlfriend
Andreas Rentz, Getty Images
Robin Thicke may be the only person in all of Hollywood not getting a divorce this month, but he's not getting married either.
Despite reports from various media outlets, the 38-year-old singer is not actually engaged to his 20-year-old girlfriend, April Love Geary, who he's been dating for less than a year.
A source reportedly told the New York Daily News that Thicke proposed to Geary because "he doesn't want to risk losing her," which is as bogus as it sounds, apparently.
Thankfully, Thicke's parents (who were not onboard with the false engagement, as per the Daily News' source) don't have to worry. A rep reportedly told Billboard the engagement claim "is 100 percent not true."
Thicke's divorce from his ex-wife Paula Patton was just finalized this past April, and considering the emotional whirlwind he went through very publicly following their separation last year, it's probably best Thicke take things slow -- especially considering that Geary can't even legally drink alcohol in the United States yet. A dry wedding would've been no fun, anyway.
Are you sad to realize this engagement story is false? Was it set to be the sole beacon of hope in an otherwise loveless Hollywood, especially considering the recent steady and devastating stream of celeb breakups? Or is the age difference between Thicke and Geary kind of gross and off-putting to you, too? Let us know!
See Which Celebrities Were Born Rich
More From K945, The Hit Music Channel