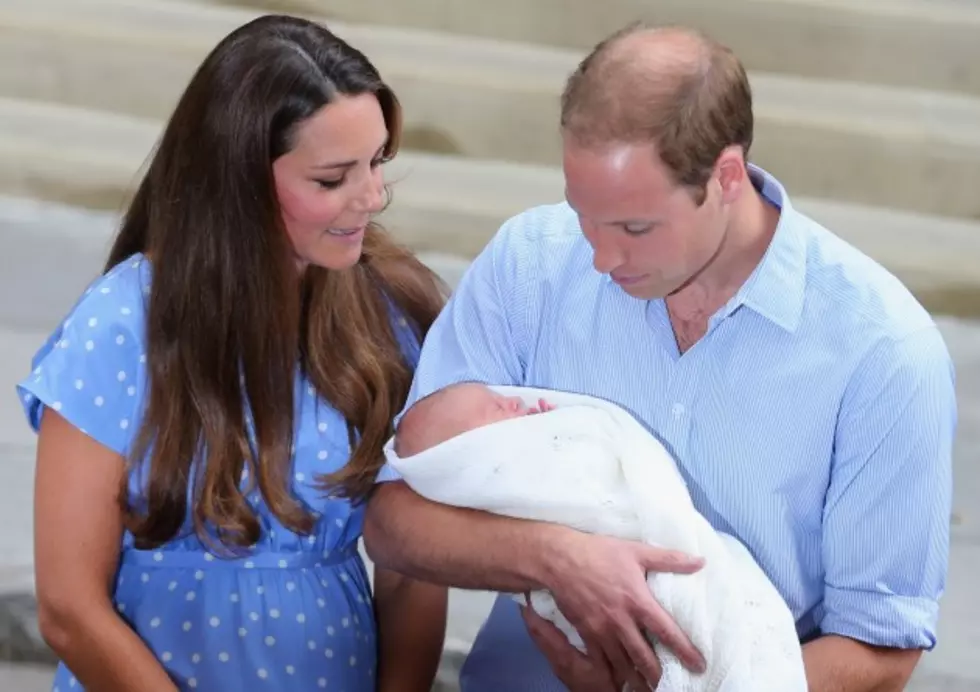 Royal Baby Named George Alexander Louis
Chris Jackson/Getty
In a released statement today, Kate Middleton and Prince William announced that their baby will be named George Alexander Louis.
The announcement comes days after the couple had their baby boy, who is third in line to the throne behind Prince Charles and Prince William, according to ABC News.
The baby boy was born Monday at 4:24 p.m. local time.  The announcement of the birth was made four hours later.  He weighed 8 pounds, 6 ounces.
The couple and their new baby left the hospital yesterday, where the baby was first shared to the world.
The odds were in 'George's' favor.
George was the favorite in betting parlors across England, as was James and Alexander.
Despite the name having been already decided, betting parlors like Ledbroke's have odds on other aspects of the young prince's life up for betting.  Namely, which publication will get picture rights first (OK is leading with 5/2 odds over Vogue with 5/1 odds) or which television show or film the child will appear in (The One Show is on top with 8/1 odds and The Eastenders is second with 10/1 odds... with a James Bond film [25/1], Downton Abbey [50/1], and Britain's Got Talent [100/1] also on the list).
His official title is His Royal Highness Prince George of Cambridge.
The royal couple keep to family traditions.
Reporters had been waiting for the birth of Prince George since the beginning of the month, waiting outside St. Mary's Hospital in Paddington.
Many are interested in seeing how Prince William and Kate Middleton, along with Prince George, take the traditional monarchy into the age of social media and technology in the ever-changing world.  Tradition was clearly a large part of the birth process, as the announcement of the birth was made via the traditional easel and the couple chose a traditional name rather than choosing a 'popular' name suggested by some of the odds makers.
More From K945, The Hit Music Channel