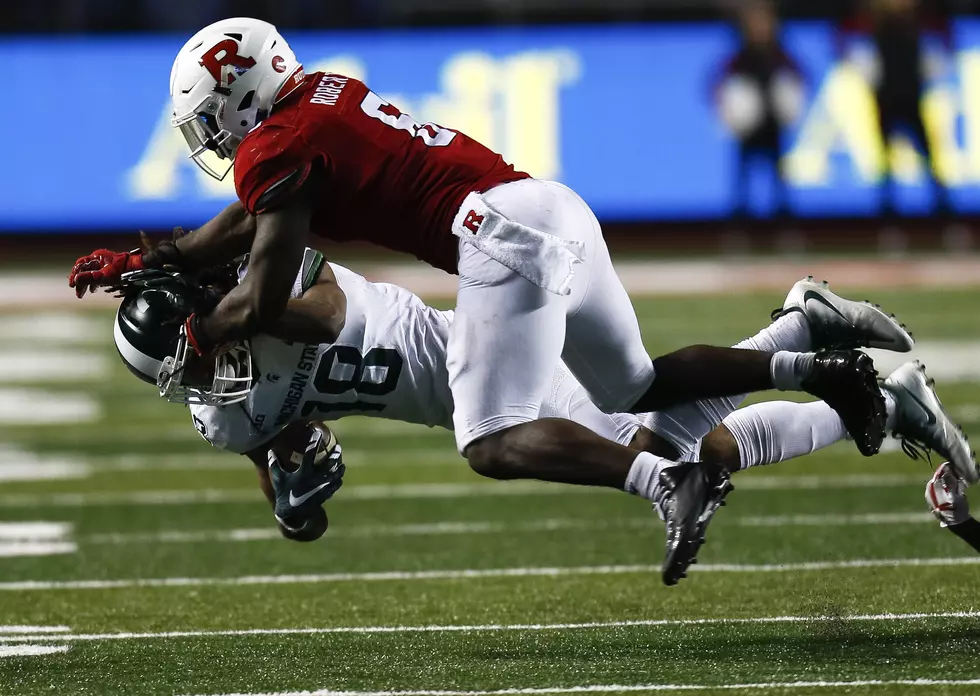 Ruston HS Gets Cease and Desist from Rutgers University
Getty Images
The Ruston Bearcats will be getting a brand new look over the next few years.  The reason has nothing to do with wanting to change up the wardrobe, it has more to do with a legal threat from one of the most prestigious Ivy-League colleges in the world.
Lawyers from Learfield Sports, a Texas-based marketing company which manages the Rutgers brand, have sent a cease and desist letter to the administrators at Ruston High School due to their use of a copyrighted logo.  It seems that the standard block-style, red capitol letter "R" that the Bearcats have been using is legally too similar to the standard block-style, red capitol letter "R" that Rutgers has been using for many, many years.
That doesn't mean that the the folks in Ruston will be up for the next 24 hours making new uniforms and applying new decals to helmets before the Friday night lights flicker on - the two school have come to an agreement.  The Bearcats will have a full 10 years to replace the logo on the uniforms, fields, auditoriums, and wherever else it might be emblazoned.
According to mycentralnewjersey.com, some Bearcat fans are a little salty about the whole thing.  An online fan forum shows several Ruston supporters expressing their anger about this whole ordeal, one claiming that this small legal victory will be their only win this year.
More From K945, The Hit Music Channel