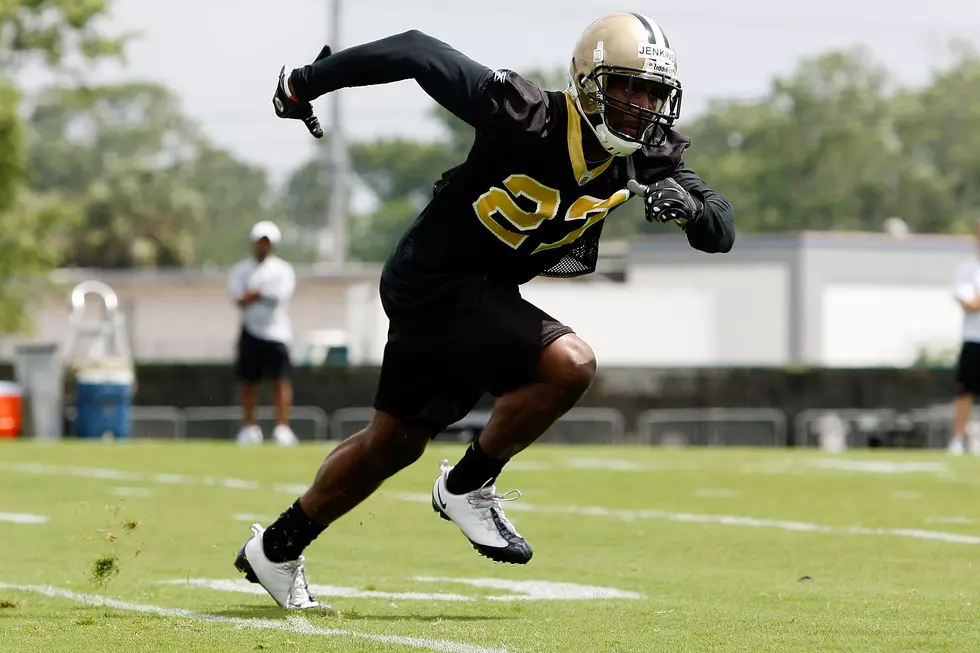 Saints Safety Malcom Jenkins To Join CNN as a Contributor
Chris Graythen/Getty Images
As if being a member of a pro football team isn't dangerous enough, then how about cable news? Well, New Orleans Saints safety Malcom Jenkins is going to give it a try. The broadcasting part, that is. We already know what he can do on the football field. And after spending the last six seasons as a Philadelphia Eagle, Jenkins is returning to the Saints this year. He has been an outspoken advocate for racial equality and other issues while in the NFL.
According to NOLA.com, Jenkins is set to become a contributor on CNN, commenting on national affairs and social issues as a current player in the NFL. Jenkins will reportedly be used for studio programs, and will contribute to other factions of the cable news network as well. Variety released the info earlier today, with a statement from Jenkins that said "Now more than ever, the public needs to be educated on the roles of elected positions of power, such as the District Attorney, Police Chief or City Council and how to hold those individuals accountable, especially through their voice and their vote. In an important election year, I'm eager to join the CNN family and share my perspective as a regular contributor."
This is not Jenkins' first news exposure, as he has already contributed opinion editorials for The New York Times, CNN.com, and The Washington Post. He has been a member of the Philadelphia Eagles as well as the Saints, and has been a member of two Super Bowl champion teams.
In 2010 Jenkins founded the non profit  Malcom Jenkins Foundation, which helps out young people who might live in under served communities, some of which include New Orleans, Ohio, Pennsylvania and New Jersey. Check out his announcement on Twitter today, below. No word on when Jenkins will start on CNN, but we are looking forward to seeing his unique perspective on the network.
Top 10 NFL Players in Merchandise Sales
More From K945, The Hit Music Channel