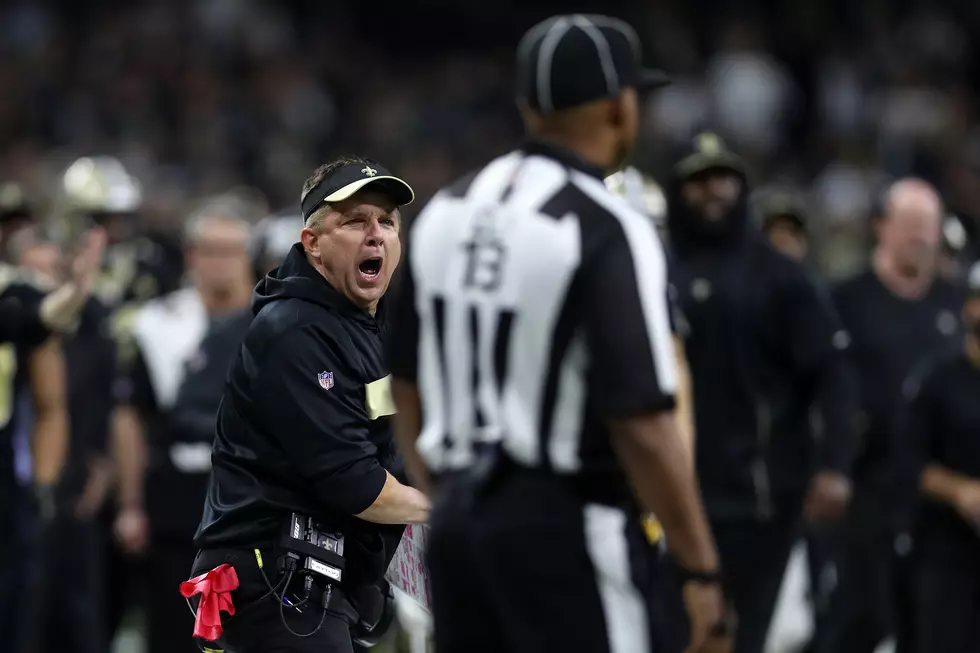 Saints Screwed Once Again by Game-Deciding No-Call [VIDEO]
Chris Graythen / Staff-Getty Images
The Saints were screwed tonight by a pass interference no call in a game they weren't even playing in.
Week 17 is always one of the more exciting weeks of NFL football. Some teams are playing for absolutely nothing but pride, while others are fighting for premium playoff seeding. Tonight, the entire state of Louisiana and any fan who sports black and gold morphed into Seahawks fans.
If Seattle could have pulled off the upset against the 49ers, the New Orleans Saints would have locked down an important first round bye in the playoffs. The Seahawks came less than one inch away from doing just that.
However, just before the game-deciding play which featured a Seahawk go down about an inch away from the goal line as time expired, another play happened that should have drastically changed the way the game ended.
A Russell Wilson pass to the end zone went down as a meaningless incompletion on the stat line, but it was easily the most pivotal play of the game. The play featured arguably the most obvious pass interference of the season, but not only did the refs not call PI, they didn't even review it...Obviously, it's no guarantee the Seahawks would have scored the game-winner if the flag is thrown, but the chances are much higher with that much time on the clock and the ball on the one-yard line.
Another year, another horrendous PI-no-call hurting the Saints.
More From K945, The Hit Music Channel