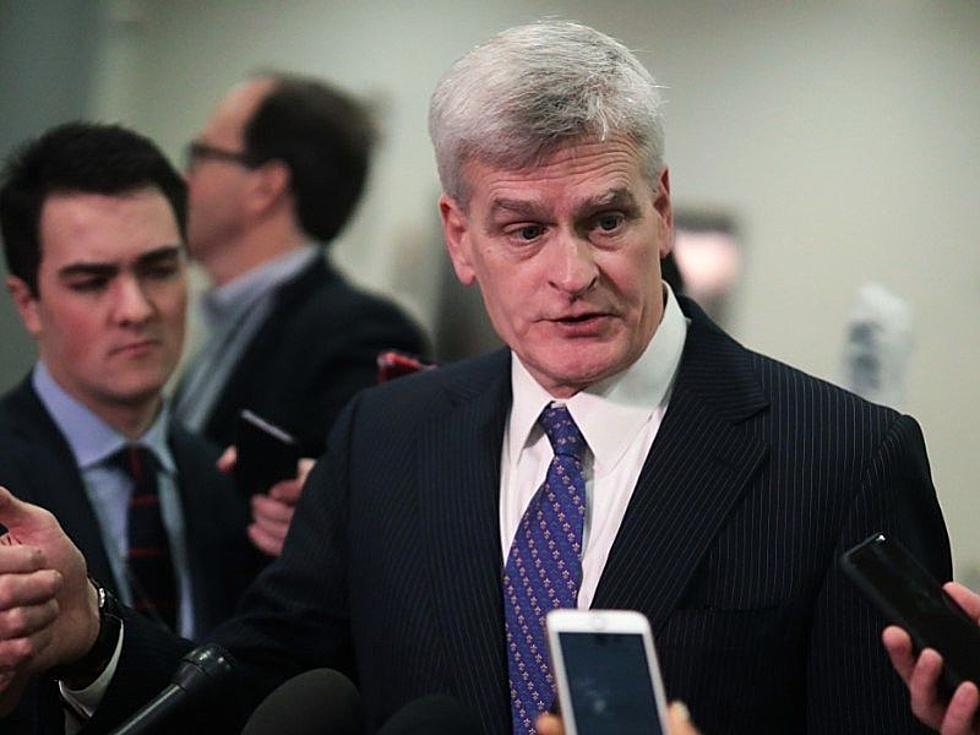 Sen. Cassidy Says Run for Governor of Louisiana is On His Radar
Bill Cassidy
In an interview earlier this week on KEEL, US Senator Bill Cassidy was asked about the possibility of a run for Governor of Louisiana. Dr. Cassidy responded that he had been approached, it was a possibility, but there was lots of work to do in Washington and that's his number one priority.
Well, the question came up again Wednesday when the state's senior Senator was in Baton Rouge addressing both houses of the Louisiana legislature and according to WAFB TV Cassidy's answer was short and direct. "I'm of course thinking about it."
The Baton Rouge station gives the entire text of the Cassidy response, similar to his answer on KEEL on April 12.
"Next question, seriously. I've been approached to run for governor, I'm honored. I'm of course thinking about it, but right now I'm really focused on what I'm doing in D.C. We've got some really big things we're working on, some big things. And if I stopped focusing on those big things, I may not accomplish them. It's important for our country and important for our state. So once we know whether we can accomplish that, then we'll be willing to make that decision."
Sitting Gov. John Bel Edwards, a Democrat, cannot run for re-election in the fall of 2023, as he completes his second term.
Cassidy has been a member of the US Senate since Jan. 3, 2015 when he defeated incumbent Dem Mary Landrieu. He just won re-election in November of last year. His current Senate term ends in January of 2027.
Read More: Who are the Early Favorites to be Louisiana's Next Governor?
States With the Most Proved Oil Reserves
The 10 Most Famous Women in Louisiana History
More From K945, The Hit Music Channel