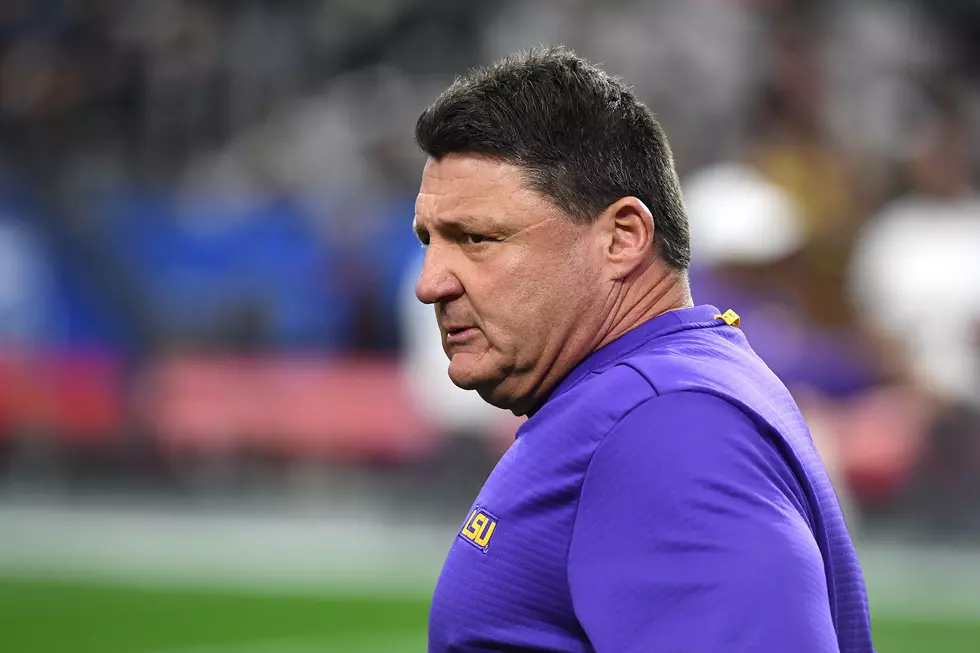 Should LSU Move On From Coach Ed Orgeron?
Norm Hall/Getty Images
Through five games, it's safe to say that Coach O is most certainly on the hot seat.
For me, that's a sad truth to come to grips with. I'm a huge fan of Coach O, and have been since his time at Ole Miss. The guy is as genuine as they come, and I cannot possibly express how excited for him I was when we was finally named LSU's head coach.
However, after a completely failed season following their historic National Championship run, things have taken a turn for the worst during the first half of this season. The LSU Tigers can't seem to find a way to win, and unfortunately, it's leading many to believe that Coach O's days are numbered.
The season got off to a very, very bad start, with the Tigers getting dismantled by UCLA. After that, things were't great, but they weren't terrible either. The LSU Tigers won their next three games, those wins came against Central Michigan, McNeese St, and an unranked Mississippi State.
As many of you undoubtably know, things got very bad, very quickly in Baton Rouge this past Saturday. For the first time since 1999, The Auburn Tigers came into Death Valley and left with a win. The fallout in Tiger land was immediate, as fans and analyst came to the understanding quickly that maybe Coach O is on the way out. His seat certainly has never been this hot during his tenure as head coach.
So, do you think LSU should move on from their head coach? The bottom line is, the tigers are 3-2 with their only wins coming against sub-par opponents. Things are about to pick up quickly competition-wise, and if the tigers can't turn things around, they could be looking at a record of 3-7 by the time November 20th rolls around. Their next five games will be against 16th-ranked Kentucky, 20th-ranked Florida, 17th-ranked Ole Miss, 1st-ranked Alabama, and 13th-ranked Arkansas.
No LSU fan can like the looks of our upcoming schedule. The only question is, will Coach O survive?
Best Burgers in Shreveport-Bossier
Delicious Fall Menu Items You Have to Try in Shreveport-Bossier
The best additions to menus this fall all over Shreveport-Bossier.
More From K945, The Hit Music Channel