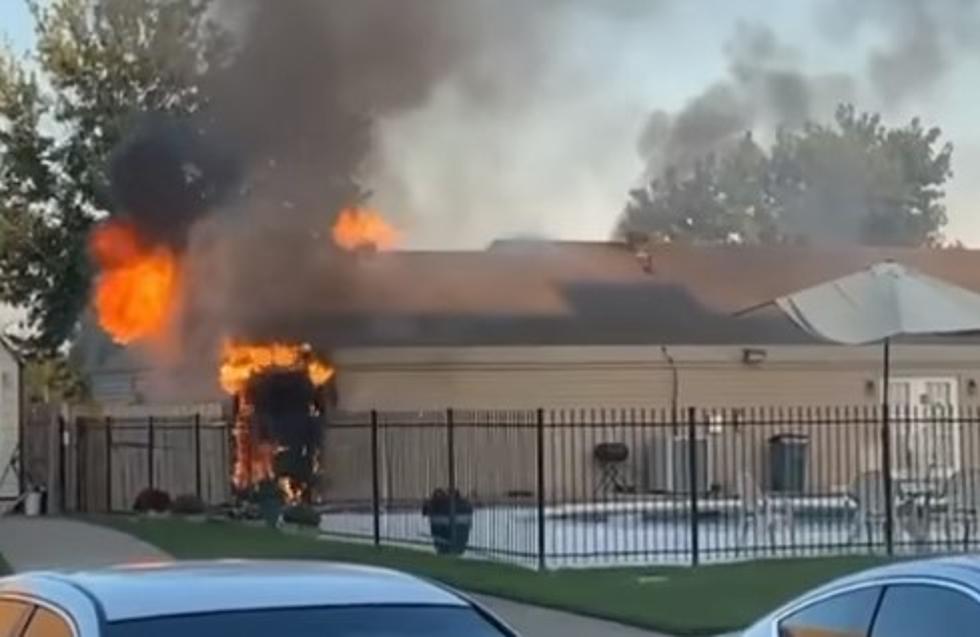 Shreveport Apartments Catch on Fire, No Injuries Reported
Reporter News via Facebook
It was a scary scene this afternoon at this Shreveport apartment complex.
The fire was first reported this evening at around 7:00 PM, and in no time, the Shreveport Fire Department was on the scene attempting to control the blaze.
The leasing office and pool house building at Riverdale Apartments off Rasberry Lane in Shreveport caught on fire as the sun went down on Labor Day. At this time, it's not clear how the fire was started, but I would expect that information to come available once SFD gets it all sorted out.
Luckily, no one was injured in the blaze. The fire was contained in that pool house/leasing office area. For those unfamiliar with the location, as I did see confusion online; These apartments are located near Pines road in Shreveport, right across the street from Huntington High School.
Users on Facebook shared images and videos of the fire, which could be seen while traveling down Pines road. I was actually leaving the studio located here on Pines road and saw the smoke high above the shopping center where the pot office is located. I couldn't find the source of the blaze, and quickly went online to see the news had already been shared all across my feed.
Luckily for all involved, we have the best firefighters a city could ask for, and the Shreveport Fire Department worked quickly and diligently to put out the flames before it grew into the rest of the apartment complex.
Reporter News arrived on the scene shortly after SFD, you can see their video below.
Fun Facts About Louisiana That May Surprise You
Only in Louisiana Experiences for Visitors
Look: How Shreveport-Bossier Has Changed from 2007 to Now
10 Incredible Music History Moments that Happened in Shreveport
Shreveport is rich with music history, but you may have missed some of the best! Check out some of the Ratchet City's biggest moments in music!
More From K945, The Hit Music Channel